Drama look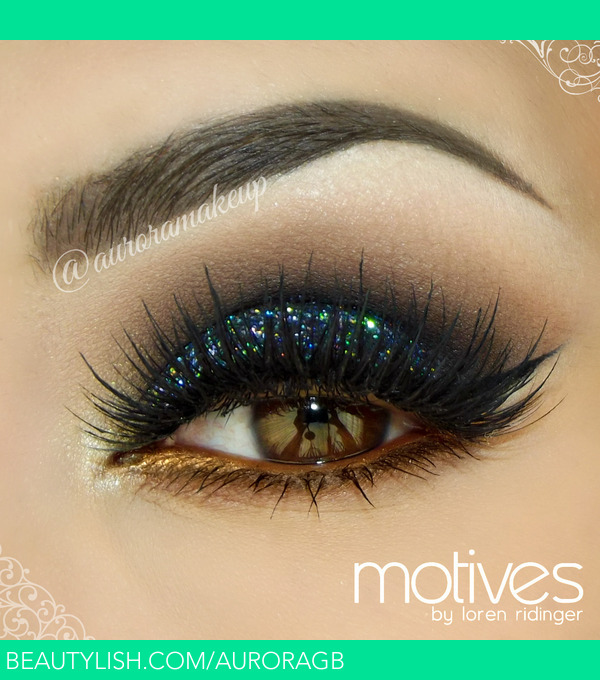 INSTAGRAM @auroramakeup
FB: https://www.facebook.com/AuroraAmor...

Eye Makeup made with Motives by Loren Ridinger
Maquillaje de ojos es Motives

Prebase de Sombras de Motives
Eye Shadow Base

Pressed Eye Shadow VANILLA on the brow bone
Sombra tono hueso mate llamada VANILLA en el hueso de la ceja


Pressed Eye Shadow CAPPUCCINO as transition color on the crease and below lower lashes .
Sombra cafe claro mate llamada CAPPUCCINO como color de transicion en el pliegue y debajo de las pestañas inferiores


Pressed Eye Shadow HOT CHOCOLATE on the socket line & below lower lashes
Sombra cafe oscuro mate llamada HOT CHOCOLATE en la linea del pliegue y debajo de las pestañas inferiores


Pressed Eye Shadow ONIX on mobile eyelid
Sombra negra mate llamada ONIX en el parpado movil


Glitter Pot in MOON DUST on mobile eyelid , using Glitter Adhesive =)
Brillos azules con destellos de colores llamado MOOn DUST en el parpado mobil usando el Pegamento de Brillos transparente


Gel eyeliner in LITTLE BLACK DRESS
Gel delineador negro llamado Little black Dress


Pressed Eye Shadow in WHIPPED CREAM to highlight inner corner and a touch on brow bone
Sombra blanca nacarada llamada WHIPPED CREAM para iluminar el lagrimal y un toquecito en el hueso de la ceja


Eye Candy Creme Eye Shadow in BUTTERSCOTCH in waterline and below lower lashes
Sombra en crema dorada cobriza BUTTERSCOTCH en la linea del agua y debajo de las pestañas


Pressed Eye Shadow in SUNKISSED in inner corner in lower side
Sombra dorada cobriza llamada SUNKISSED en la esquina interna del ojo por debajo


LaLa Mineral Volumizing & Legthening mascara in BLACK in top & lower lashes
LALA mascara negra Volumizante y Alargadora en BLACK para las pestañas inferiores y superiores



LASHES are 2 pairs of PIXIE LUXE by House of Lashes
PESTAÑAS 2 pares PIXIE LUXE de http://www.houseoflashes.com

BROWS were made with DIP BROW POMADE in EBONY de Anastasia Beverly Hills
Cejas hechas con el tarro de gel para cejas DIP BROW POMADE de http://www.anastasia.net en color EBONY

BRUSHES used were by @hairandmakeupaddiction
Pinceles usados de http://www.hairandmakeupaddition.co...

Comments
Photo By