Color Me Monthly - November - 1982 Vintage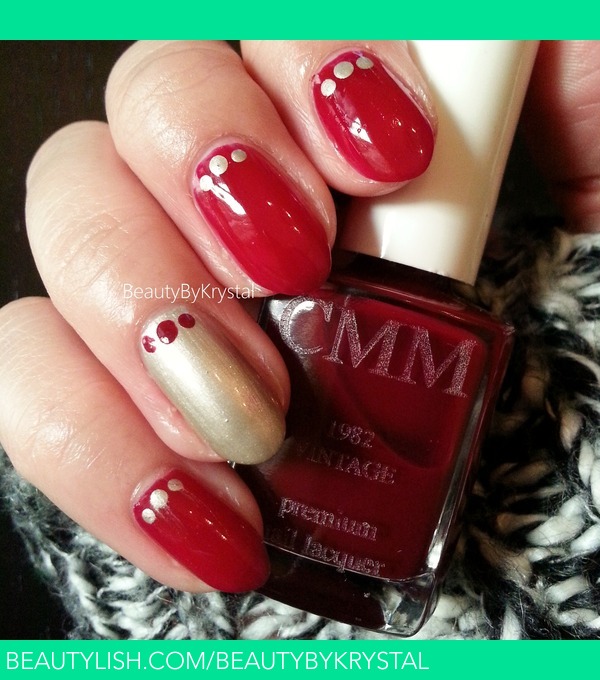 Color Me Monthly is a $7/mon subscription, November's shade, 1982 Vintage, a rich wine red - perfect for the holiday time! I paired it with their May shade, Monday, a metallic gold.
Top coat: Mrs. P's Scented Top Coat in Pumpkin Chai
http://www.beautybykrystal.com/2013...
Comments