February 2014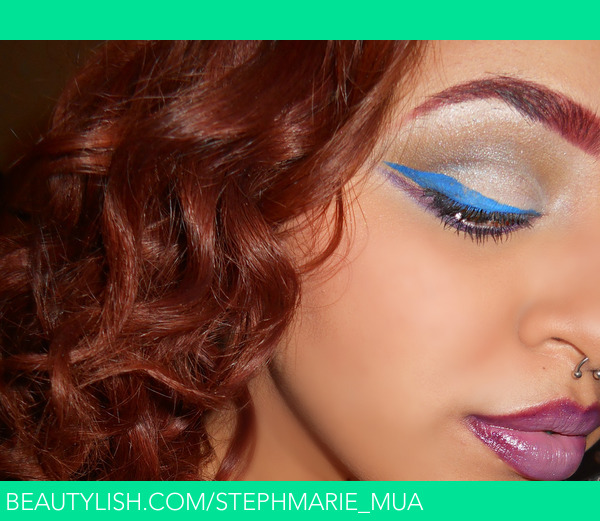 Corrector in Alabaster - UniqueStylezBoutique
BH Comsetics 28 Smoky Eyes Palette - Light Gray on Lid
BH Cosmetics 120 Palette 2nd Edition - Orange/Brown/Black blended on crease and above crease.
BH Cosmetics - Take me to Brazil Palette - Shimmery white on brow bone; Purple on lower lash line.

Eye Kandy - Liquid Sugar Base mixed with blue pigment from MYO MAKEUP to create blue liner.

benefit - They're Real Mascara
too faced - Better than Sex Mascara

Foundation - FitMe - Soft Honey
Bronzer - Too Faced - Chocolate Soliel - Medium/Deep
Highlighter - E.L.F "Baked Blush" - Pinktastic

Lips: Revlon lipstick in 663 Va Va Violet.
Hard Candy Glamoflauge concealer in Medium applied in the middle of my lips to create an "ombre" effect.
Comments