Growing into Ombre!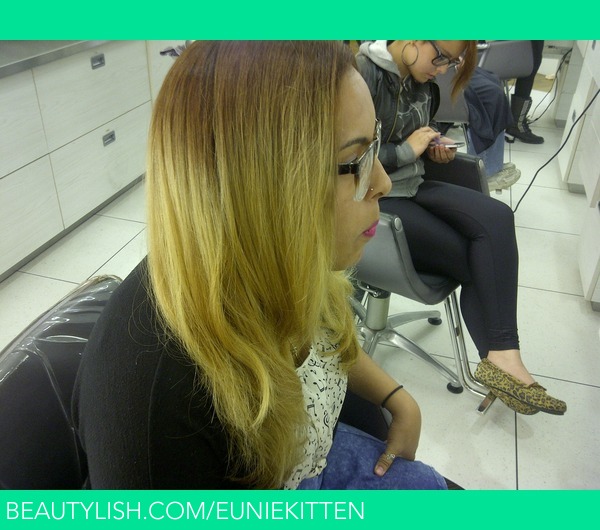 My client originally had very blond hair that was starting to look a bit yellow, and had overgrown regrowth. She wasn't sure what direction to head in, and we decided on going for an ombre look! I used permanent hair dye on her regrowth, and created a gradient effect using my tint brush, and Redken's All Soft Supple Touch to blend any harsh lines. I carefully with the use of a wide tooth comb, combed through her hair from root to end.

The result was fabulous, and I ended up just using a clear glaze for added shine! I then trimmed and layered her hair into long, natural waves.

She felt, and look amazing!
Comments