braided ballet sock bun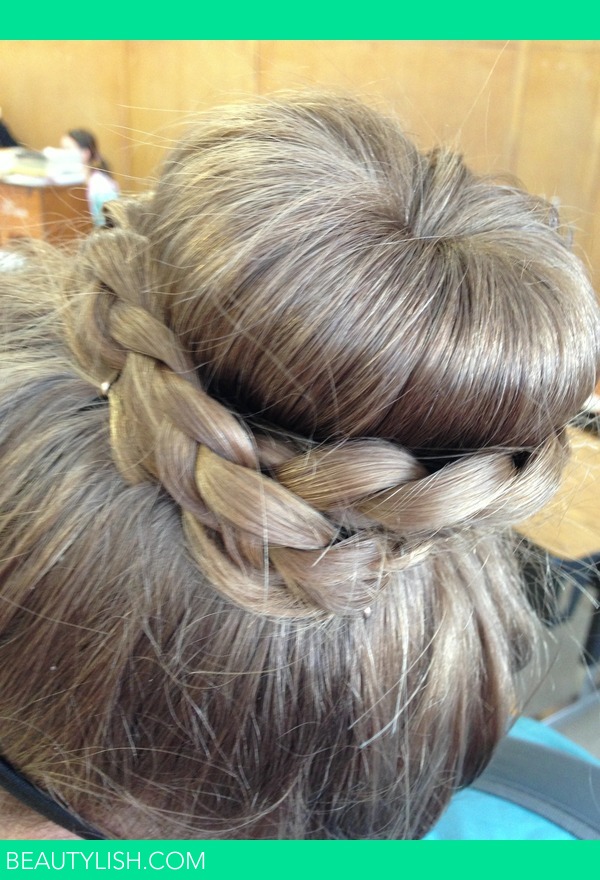 1- put hair in a high pony tail atop head...
2- take sock and put pony tail through it.
3- spread hair around sock evenly placed around.
4- secure hair around bun with another elastic.
5- braid extra ends of hair and secure with a bobby pin around bun.
Comments