Studded Triangle Half Moon Two Tone Glitter Nails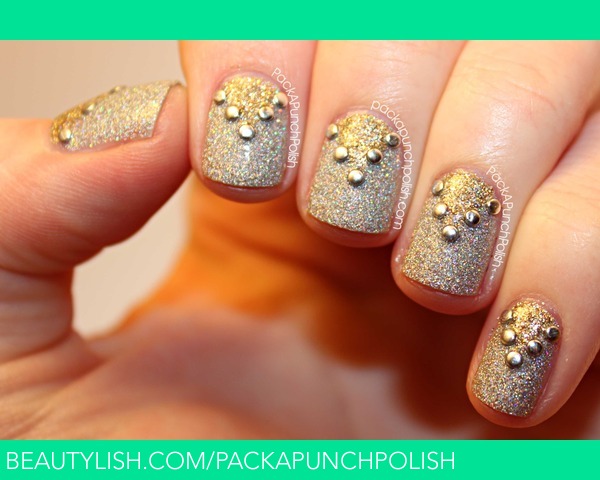 I reviewed some studs from Born Pretty Store and this is how I tested them!

I used China Glaze Glistening Snow and Angel Wings and applied the studs using Out The Door top coat.

You can read the review on my blog here:
http://www.packapunchpolish.com/201...
Comments