Thee Brow!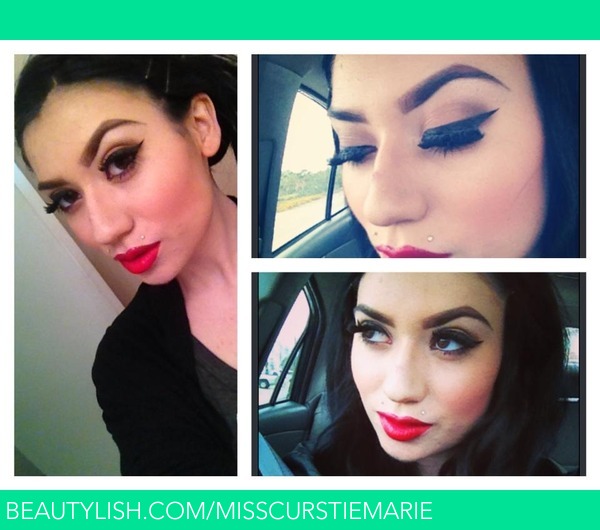 My Favorite Style of Brow, is the Hepburn Brow.
Purrfect High Arch, Pointed Ends, & Thick but Classic Brow.

How To on my Brows :
Start with MAC Dip Down, with brush 266 & make the shape, by underlining your brow, then start shading in half the brow, using the left over product on the brush. Dap 266 into Embark Shadow, to fill in any spots, with 266 lightly shade in the beginning of your brow, to add a "light to dark" finish. Once your shading is finish use Make Up Forever's Camouflage Palate in #1 matching your skin tone, to clean up your brow, giving it that sharp crisp look, MOST IMPORTANTLY blend your concealer so it fades purrfectly into your foundation. Using Anastasia Beverly Hills Clear Brow Gel, lightly sweep over finished brows to keep the hairs in place.
Comments
Photo By