Tropical Fire - Ombré, Glitter and Rhinestones!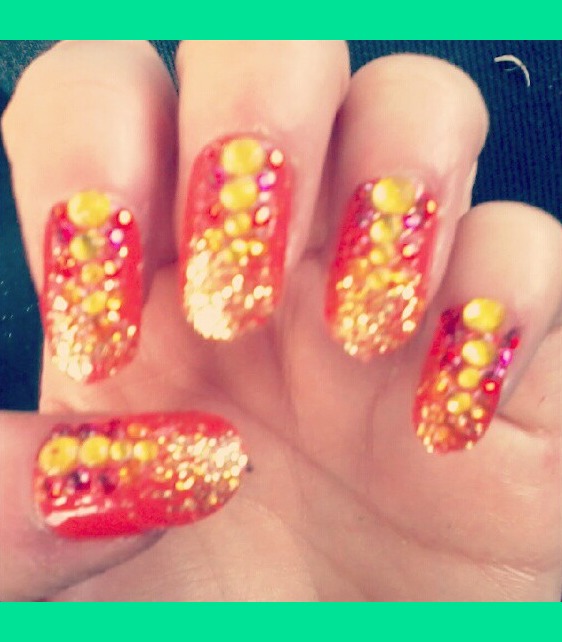 I did these nails for the launch of the Electric Picnic 2013 festival to make it feel more summery ;)
They're a mixture of an ombré design with two NYC polish colours, with a sprinkle of glitter towards the tips of the nails and then exaggerated with gold and red rhinestones falling from the glitter to the base of the nail. They were rockin!
Comments
Photo By