Colour Block Cross nails.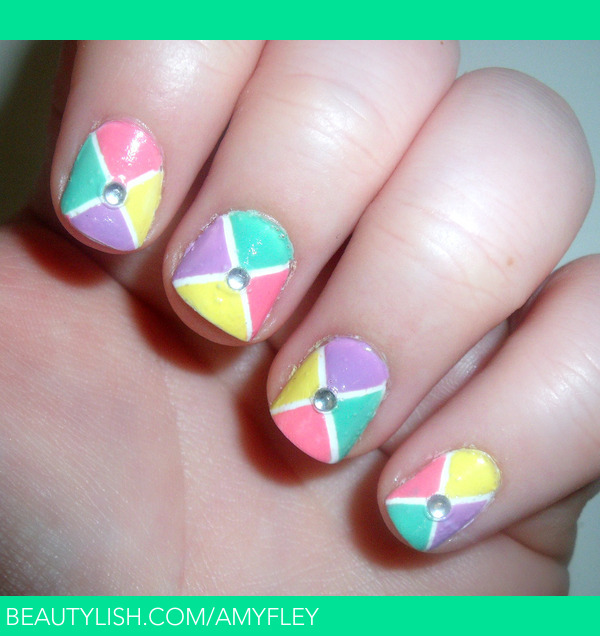 Good for short nails. Does take some time and patience.

Ignore the bubbles in the polish. I blame that on the hideous Essie topcoat. I will tag it but don't buy it haha.

The shade of pink I used was Sinful Colors Beautiful Girl.
The yellow was Sally Hansen Yellow Kitty.

I also used striping tape from ebay, 10 rolls cost me 89p!
Gems also from ebay.
Comments
Photo By