Vintage curling iron? Worked great!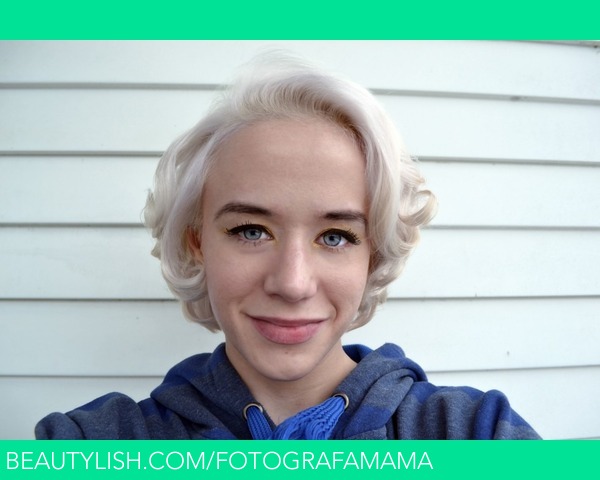 I was going through my late grandmother's things (she passed almost a year ago) and I always remembered her impeccable makeup styling and hair, and I stumbled across a teeny, tiny curling iron and I just had to use it. It was in nearly-perfect condition, but I know from the style it was from the mid-80s. I used it on my hair and without much effort I managed to create this hairstyle. All I did was curl it like one would normally do, just all the way up! It fell into place like this, no joke. Had to be a 1/2" iron. Oh, and I can't help but plug Manic Panic's "virgin snow" once again, I had just put the toner in before taking this selfie outside.

Oh and all the facial makeup used was Bare Mineral's "well rested" under my eyes and on some discolored places --works so great!
Comments