Red lips, neutral eyes.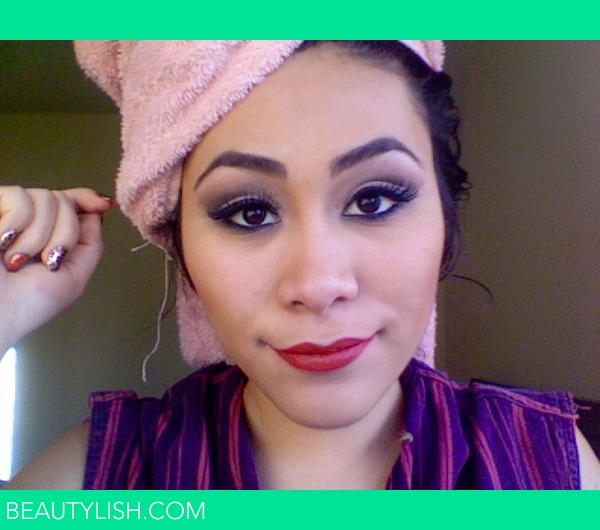 This is a Picture after helping my sister out for her Photography class. I agreed, to do the shoot,then she told me I'd have to do the shoot in the bath tub. I was very hesitant about this. I did my make up and left my hair since there was no point in drying it if it was just going to get wet again. She wanted some of the pictures to have me crying with tears running down my face, so we used eyedrops and liquid liner to get some real looking tears. Next she wanted to have a shot of me under water, so I submerged my whole face in ( I did this twice, and I got a bunch of water in my nose by accident lol) I came back out and dried my face off thinking well that was a waste of my time and make up to just wash it off haha but in reality didn't mind anyway.
I pat dry my face and to my surprise when I look into the mirror my make up is all still in place, except for two little spots and a bit of mascara that was hardly noticable under my eye. All I had to do was re apply the blush to those two little spots, and dab under my eye, then i was off to the Gramps house for the day as I do every sunday. :] but c'mon, that's how everyone in the movies looks when they come out of the shower or wake up!
Comments