My Saint Patrick's Day 2013 Manicure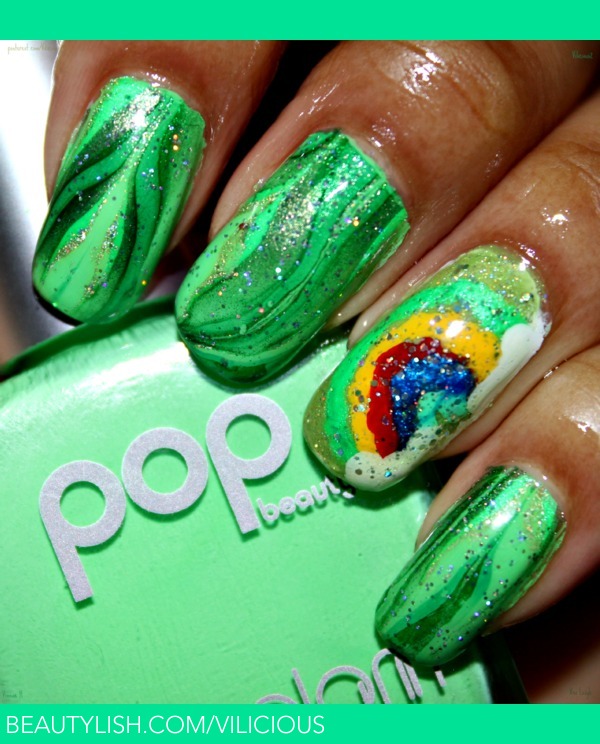 All of the nail polishes used (on the index, middle & pinky fingers) were: Pop Beauty Raw, Milani Hi-Tech, China Glaze In The Limelight, Rimmel London Rags to Riches, Zoya Frida, Zoya Holly, & Orly Shine On Crazy Diamond. For the ring & thumb fingers I used a coat of Zoya Purity, one coat of Chick Nail Polish Hipster Chick, and a coat of Sinful Colors Smoking Hot for the base.

For the rainbow on the ring and thumb nails I used: China Glaze In the Limelight, Hard Candy Splendid, Zoya Sooki, China Glaze Frostbite, Zoya Purity (the clouds), & Color Club Age Of Aquarius mixed with some of Zoya Purity and China Glaze Frostbite, & Wet n Wild Kaleidoscope.
Comments