Red Bottom Nails by Cali Red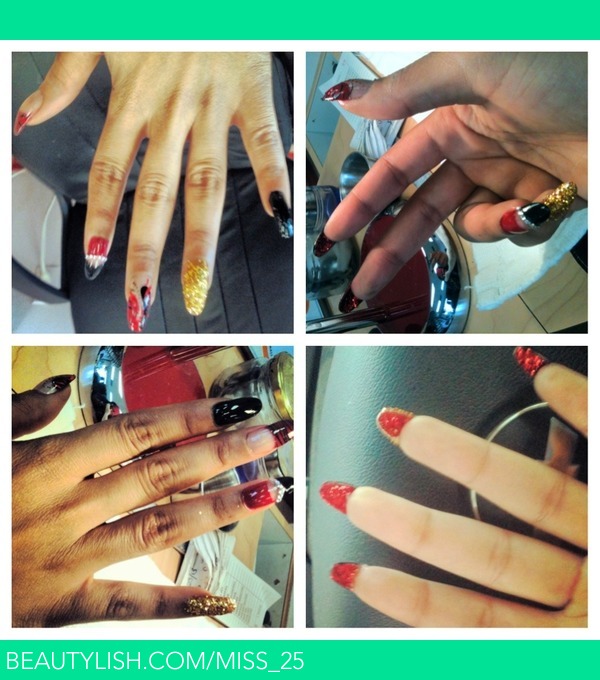 Nails done at Bee Nails Texarkana TX.
Red Black and Gold Nails with red glitter underneath. (903) 306-4433 for Cali Red.

Cali Red is the best nail tech in area. She also did work for Tyler Perry's Big Happy Family. I'm so glad I found her.
Comments