Today's makeup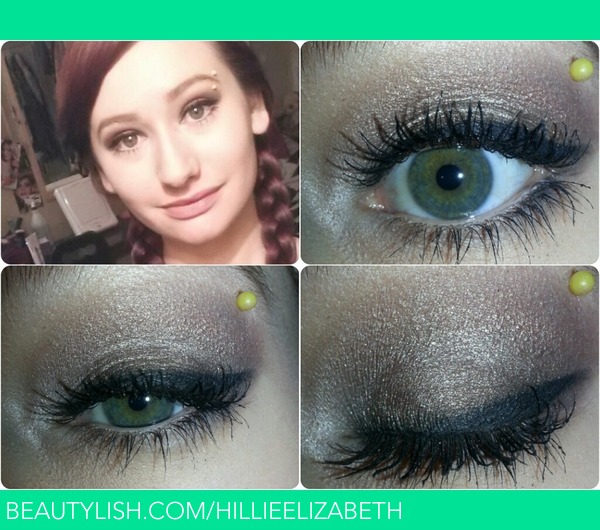 I did this look on my mom the other night and I really liked how it turned out so I'm wearing it today :)
This look is done with the Quo Back to basics palette which is an exact palette dupe for the Urban Decay Naked palette.
Since you can only get this palette in Canada I will tell you how to achieve this look with the Naked Palette.
First I applied a creamy brown eyeliner pencil to my lashline and blended it up just before where my crease starts.
Next I applied "Darkhorse" on my lid up to my crease.
Then I applied "Smog" to my crease and blended it all together with "Naked"
To add dimension I applied "Sidecar" to the inner third of my lid and blended. I used "Virgin" in the inner corners and on my browbone. Then I finished with a slightly winged eyeliner and some mascara.
Comments
Photo By