China Glaze Glistening Snow & For Audrey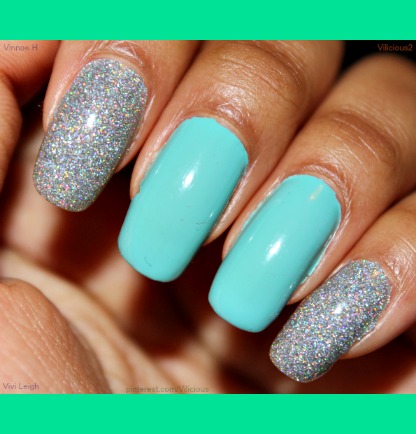 Please ignore those stupid little dust particles on my middle finger, haha.

For the thumb, index, & pinky fingers I used two coats of Glistening Snow by China Glaze. For the middle & ring fingers, I used one coat of For Audrey by China Glaze.

This combination was inspired by the blogger heartnat.
Comments