Chevrons and Studs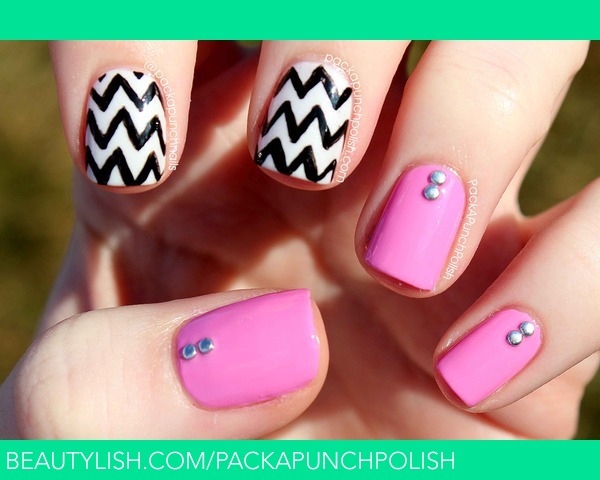 This was inspired by an outfit that was recently shared on Deb Shops facebook page and instagram.

The white polish is China Glaze Dandy Lyin' Around. The pink is China Glaze Dance Baby. The black chevrons were hand painted using a detailing nail art brush and acrylic paint. The top coat I used is Out The Door. The studs can be purchased from Born Pretty Store.

Tutorial:
http://youtu.be/5Di0raQxVmM

Blog Post:
http://www.packapunchpolish.com/201...
Comments