Metallic Nails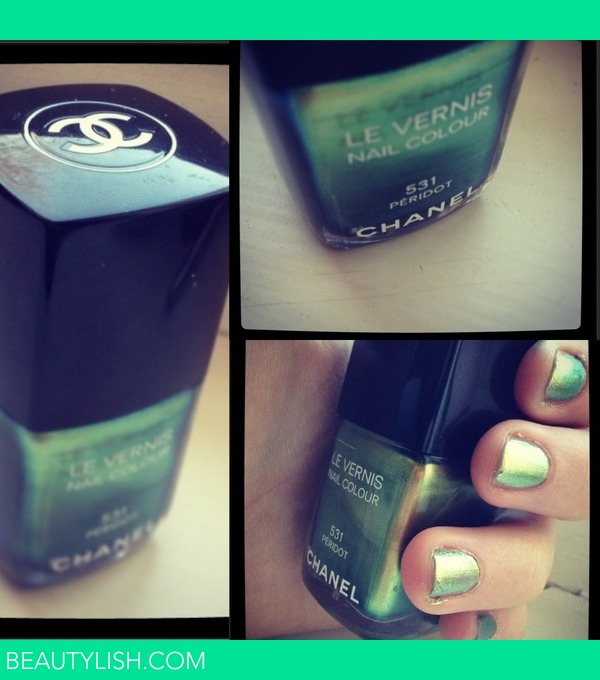 Recently I've been loving metallic nails and my Chanel nail polish is my favourite metallic nail polish that I have found so far.
On first look it is a metallic green yet in some lights it appears golden or green with copper undertones meaning the jewellery I can wear to match is very flexible.
The colour is so unique and you will be guaranteed compliments.
The colour in the picture and that I described is 'peridot'.
Comments