brown smokey eye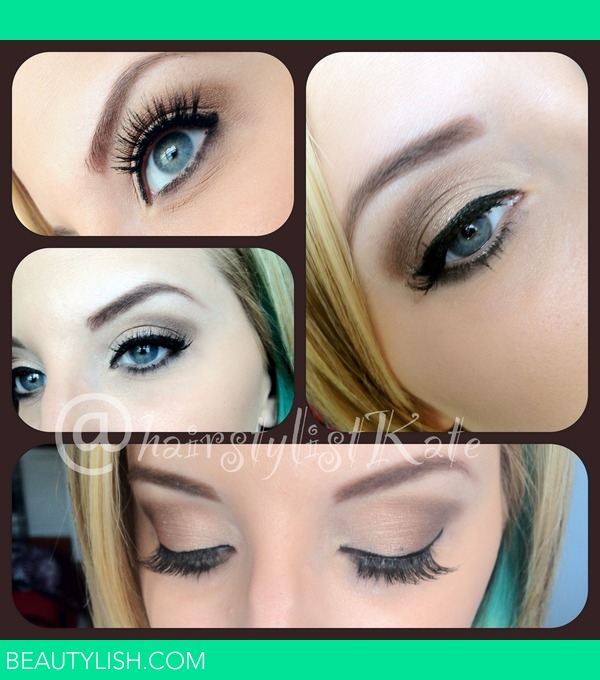 Because my eyes are tiny I decided to use browns and golds.
1- use tequila under brown bone and corner and under tear duck
2- use a flat brush take gold (true romance palette) apply over lid and blend into tequila, make sure to really blend, this color is highly pigmented and can get clumpy.
3-take barbecue and apply in crease and blend into lash line.
4-take some of gold and barbecue with a blending brush and blend until shade of shadow is rounded and winged
5- with a flat eyebrow brush take darkest brown in same palette, and apply to fill in brown.
6-apply liner to top and bottom
7-take mixture if all colors used and apply under waterline and blend until desired.
8- apply mascara and lashed and Rock on !
Comments