Polka Dot Stripes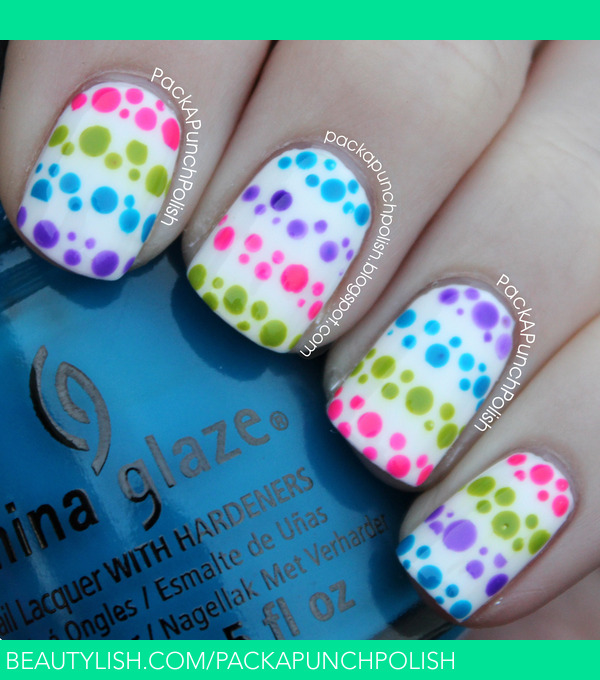 When I want to do two different designs at once, I do a mash up. This is what I ended up with! Polka dotted stripes.

White: Sally Hansen Xtreme Wear White On
Pink: China Glaze Escaping Reality
Green: China Glaze Def Defying
Blue: China Glaze Hanging In The Balance
Purple: China Glaze Creative Fantasy
Top Coat: Butter London Hardwear

Striping tape and dotting tools can both be purchased on Amazon for less than $5

Full Blog Post:
http://packapunchpolish.blogspot.co...
Comments