China Glaze Whirled Away over Escaping Reality.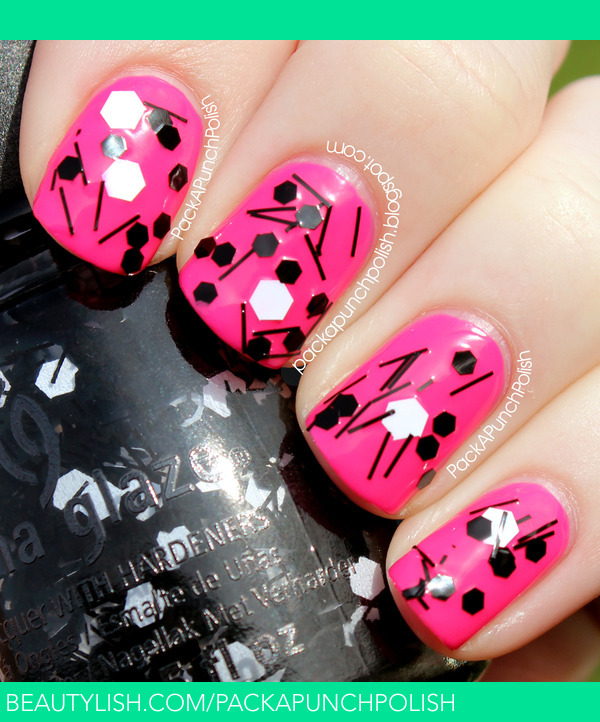 China Glaze Whirled away is a clear base with black and white hex shapes and black bar shapes. I have it over China Glaze Escaping Reality. Both polishes are from the Cirque du Soleil: Worlds Away Collection. No top coat.

Full Blog Post:
http://packapunchpolish.blogspot.co...
Comments