Watercolor Nails using Acrylic Paint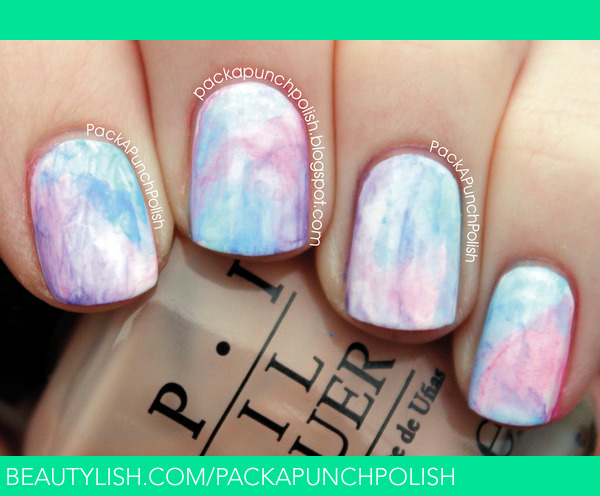 I don't like the look of watercolor nails done with nail polish, so I used acrylic paint instead and LOVE the way it turned out. :)

Sally Hansen Xtreme Wear White On is the base.
The blue, purple, and pink is Apple Barrel acrylic paint.
Butter London Hardwear is the top coat.

Tutorial:
http://youtu.be/RTqPzt9bZvY

Blog Post:
http://packapunchpolish.blogspot.co...
Comments