Hair Styling / Flower Bun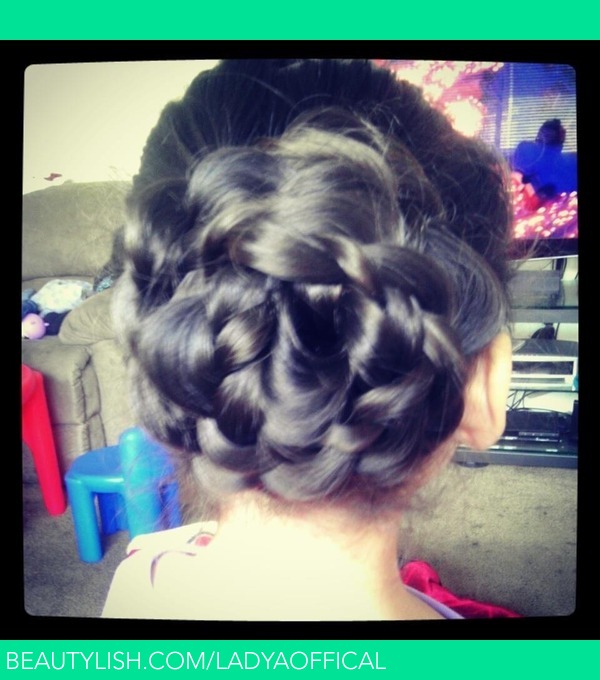 1.Pull Hair back into a pony tail.
2.Braid hair (not too tight)
3.When crossing the hair, pull lightly on one side of the braid, creating a "pancake braid"
4.Wrap the hair around the hair tie, like you would a "hair bun"
with the flat side of the braid facing the outside.
5. Adjust the hair accordingly and secure with a bobby pin.

Suggestions:
Find a tutorial on how to do a "pancake braid" and it will made things way easy :D

I hope this helps! It's a little difficult explain. But I really hope to make a video on this hair style as soon as possible!!!!
Comments