Cat-Eye Tutorial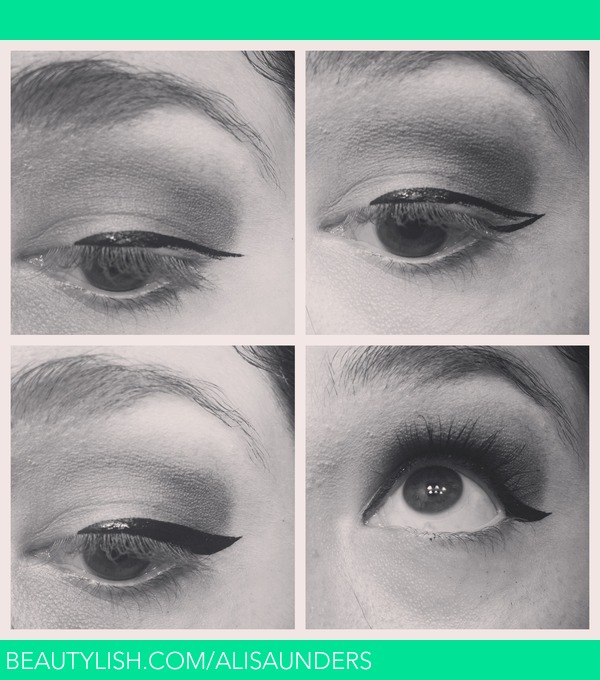 1. Line from the middle (ish) of the lashline, flicking out to where you want your line to end. For a more dramatic look, extend the line either longer or wider.
2. Connect the end of your first line to another line from the corner of your bottom lashline.
3. Fill the space from step 2.
4. Gently, and carefully, line from the inside of the eye to to the beginning of your initial line.
Comments