Vamp Child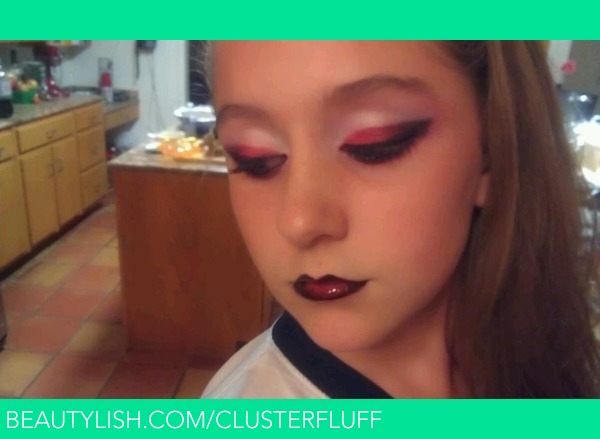 My little cousin wanted me to do her makeup. I said, "What color?"
"Red and black!"
"Dramatic or normal?"
"Dramatic!"

So yeah. She has hard to work with eyelids, so I had to cut her crease in a way I'm not used to. Aaaand, that's it! I used shadows from a huge e.l.f. pallet, and Nyx's Jumbo Eyeshadow Pencil in Milk. For the lips, I mixed eyeshadow (sounds icky, but it works and I'm a teen on a budget), and clear lipgloss (vanilla mint flavored, from Bath and Body Works). And then drugstore foundation/pressed powder. She's such a sweetie.

The crease isn't exactly straight but I was rushed.
Comments