<3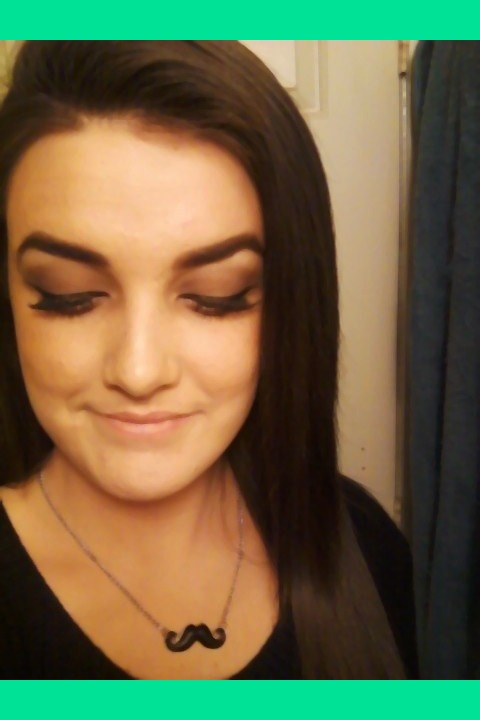 This is a really simple look and is also very easy.(:
First, I used my Covergirl foundation and a bit of a loose powder to set it. I then brushed through my eyebrows with an eyebrow brush and used a gel liner to line the outsides of my brows, then filled them in with a corresponding shadow. (Typically a color that matches your hair color). I used a brow gel after that to set the hairs, and keep them in place. I used a primer all over my eye lids and then used the dark brown eye shadow from the Clinique Colour Surge Quad. I covered my lid completely then added my highlight. (The lightest color tone in the Quad). I then used a a blending brush to blend the two colors together. After that, I used a gel eye liner to line my lids; giving a winged looked. I used my mascara to prep my lashes for my false lashes.I used 120 Demi Wispies. I apply them, then again to the roots of my lashes, apply more mascara. Giving the lashes more depth and holding them in place.I then take a white eye liner and line my lower water line. Using the same brown color that I used on my lids, I run that under my water line (bottom part of the eye) and blend it out. I go back with my mascara and cover my bottom lashes. Lastely, I use my bronzer and contour the sides of my face, in my cheek bones and up the sides of my face in the temple. Then also down my neck. Nobody wants a bronzed face and an off colored neck. (:
Lastly you can add a nude colored lipstick or any lip product of your choice. I'm just wearing good old Chapstick. (: Xoxx Then your done!
Comments
Photo By