Jungle Locks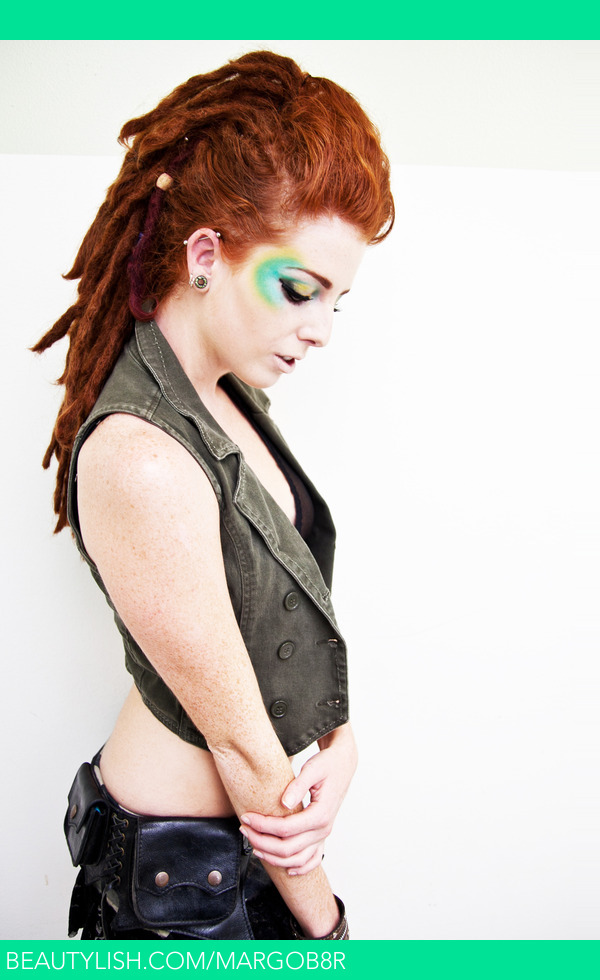 Makeup and Hair Photoshoot with Kate "Phoenix" Webster.
I love Kate's Urban hippy style and wanted to accentuate her beautiful naturally rich red dreads by contrasting lots of greens into the shoot.
Makeup: Makeup forever Aqua Liner black, Makeup Forever HD Foundation 117 (also used on lips) , Two Faced Shadow Insurance eye primer, Ben Nye theatre blush/contour palette, ben nye HD concealer palette, mac eyeshadow (lime green), inglot freedom system eyeshadows (green), Makeup forever #3 eyebrow pencil, nyx pencil eyeliner black, lashes are a japanese brand.
Comments
Photo By