Gothic Rose Tim Burton-Inspired Makeup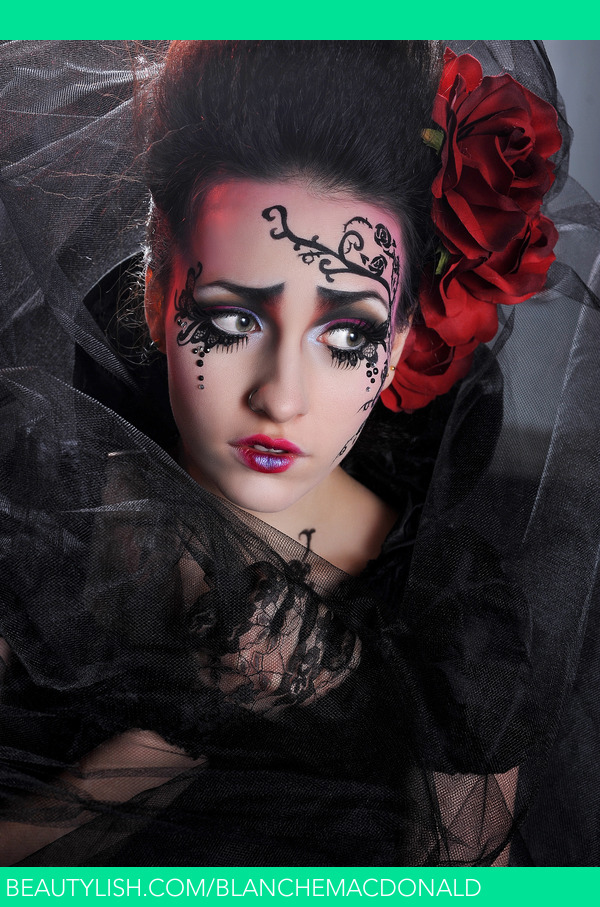 Makeup by Blanche Macdonald Makeup graduate Kiki Xiang. She won 1st place with this look for the 2012 Modern Basic ABA Makeup Competition!
"I was inspired by both Tim Burton's gothic nature in his films as well as the roses on my model's dress. I translated Tim Burton's quirky and iconic tree illustration along the cheek and onto the forehead freehand using Black Chroma Color. When I was in China, I took calligraphy courses to help with penmanship. I used the same black on the eyes and Pink Chroma Color for the eyelid and lip base."
Comments
Photo By