Turquoise Sparkle!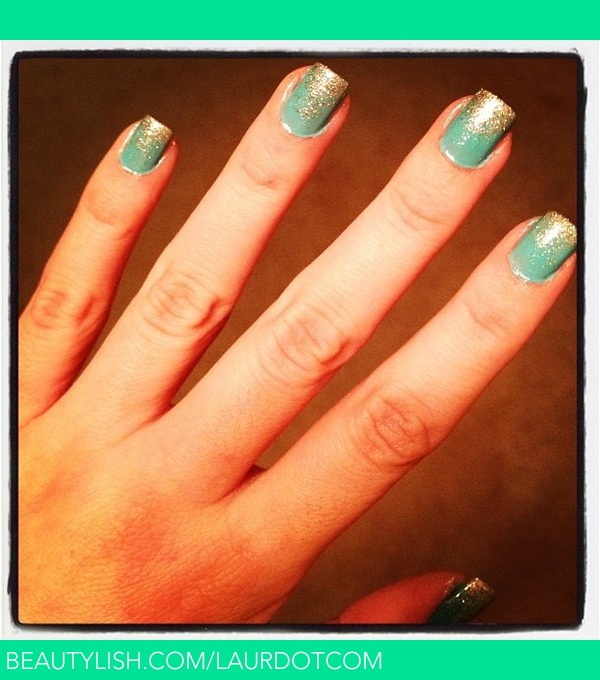 I love Essie's "Where's my Chauffeur?" but I always like to have a little extra something when I do my nails..so why not sponge on some of the gorgeous "Beyond Cozy" from the same collection?!

-- I just took a sponge from my Wet 'n Wild powder (I never use them for the make up) and dipped it into the "Beyond Cozy" that I had dripped onto a piece of foil.. I find that it's easier to work your way from the top down to get that nice "gradient glitter" look.. I packed on the sparkle at the tips and whatever I had left I just worked my way down the nail--

*You do have to work fast with "Beyond Cozy" because it does tend to dry very quickly!
Comments