4th of July. TIM BURTON Inspired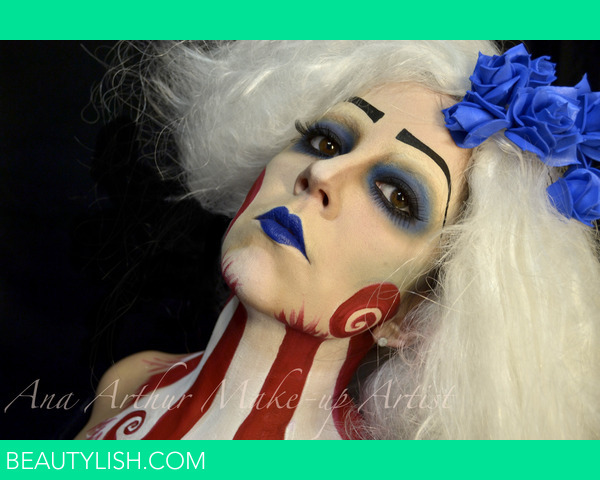 Hi guys! I'm not from the US, but a 4th of July look was requested on my Facebook makeup page: http://www.facebook.com/pages/Ana-A... by Deana B.

I wanted to make this different and crazy so when I thought of the US flag with the red and white stripes I immediately thought of Tim Burton, so I got inspired in his style and did this look. Hope you enjoy!
Comments