Mermaid Scale Nails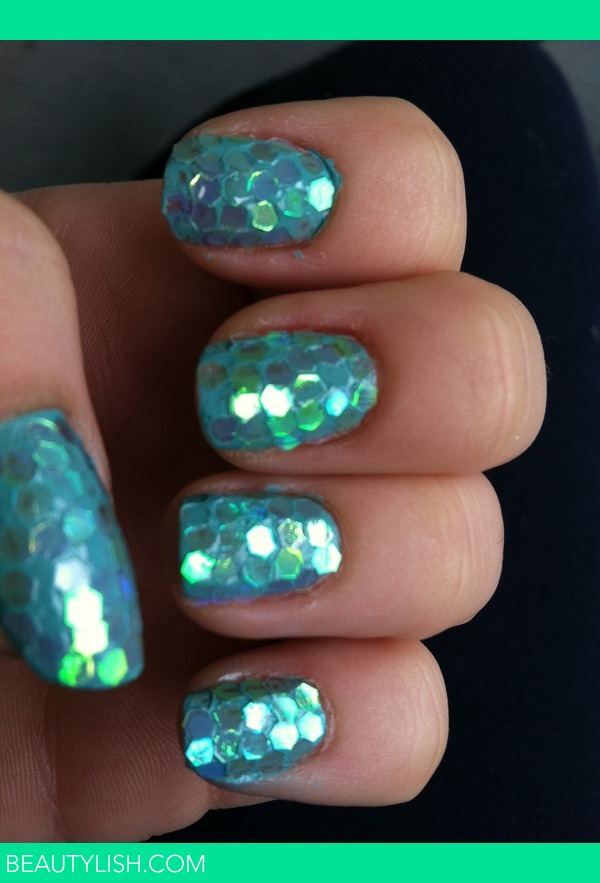 Finger Paints-Tiffany Imposter and Cina nail art sequence

This is pretty easy to do! You want to use glitter that
matches the polish you are going to use, or just use an iridescent glitter like i used here.

1. Start with 1-2 coats of base color
2. Paint another coat and while its still wet, use a toothpick to pick up the glitter, start on one side of the nail and out the glitter from top to bottom.
3. Push each piece deep into the glitter. you want the glitter to sit flat.
4. If it gets to dry just use clear coat and just keep lining the glitter from top to bottom.

Comments