Rainbow Lips, Braces & Stud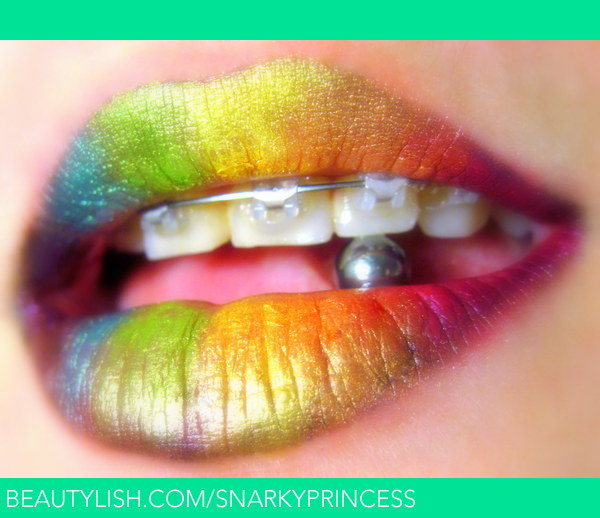 A little on the risque side, I'm "showing off" my tongue stud... Kinda. And as you can see, I have braces. Nope, not ashamed of 'em- in fact, I love them! Beauty and braces can and do work ;)

I outlined my lips in a black kohl eyeliner, and then applied mineral shadows in rainbow hues and blended slightly to get the effect I wanted.

I will not name the company of the shadows because a) She's now out of business and b) it was an Indie Company who claimed the shadows were handmade but were in fact private label products. Still perfectly safe to use, but sold under the wrong pretenses. You can find the company on my blog if you do some digging...
Comments
Photo By