Saran Wrap meets Gradient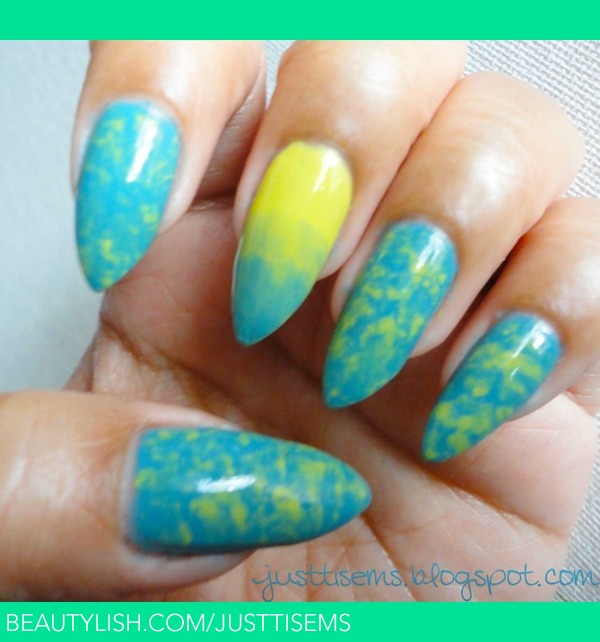 I did a mixture of saran wrap marbling and a brush on gradient.
A saran wrap marbling is when you take small pieces of saran wrap that is bunched up. Dab it into a polish color of your choosing, and on to your nail that has already been colored with a base color of your choice (make sure the base is completely dry before doing so). Hope that helps for those wondering. Happy polishing gorgeous!
Comments