The Sakura Collection 2016 – F.A.Q.
What are the bristles made of?
The Powder Brush, Cheek Brush, Foundation Brush and Blending Brush are handcrafted of cruelty-free goat hair. The Brow Brush is made of cruelty-free Water Badger and The Lip Brush is of synthetic fiber.
How do I clean the brushes?
The brushes are crafted with the softest natural hair so a mild cleanser such as Clean Apothecary soap is suggested for washing. Never get water in the brush ferrules and try to wipe on a cloth to remove product in between washing.
Will the design on the handle rub off or fade with time?
No, the makie handle is created using a traditional Japanese lacquer process that will not fade or rub off. The design is not a decal and will not peel off.
Does the set include a case?
Yes, The Sakura Collection includes a beautiful travel case that can comfortably hold up to a dozen brushes.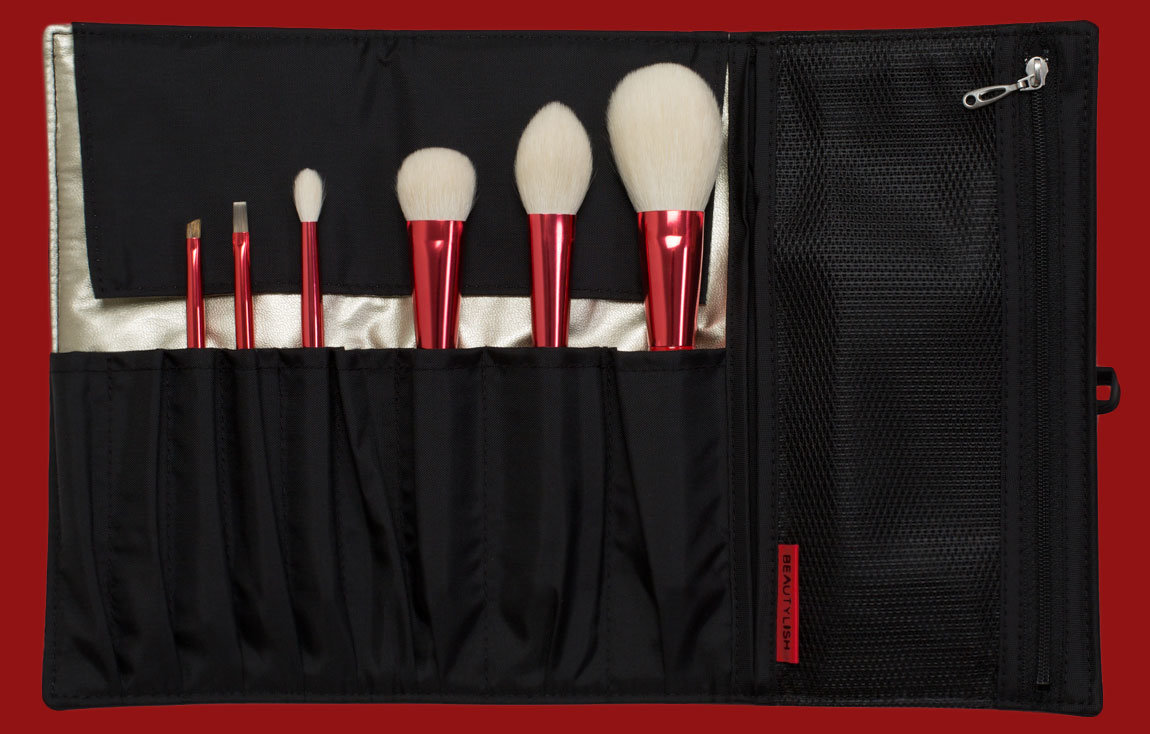 Will the brushes be available individually?
No, The Sakura Collection is limited edition and offered only as a complete set.
Can you purchase The Sakura Collection using Flexible Payments?
Yes, you can split the purchase price into 3 interest-free payments using Flexible Payments. (Available in the U.S., Canada, U.K., New Zealand and Australia.)
My country is not on your shipping list. Do you ship internationally?
Yes, if you don't see your country on our shipping list please email mua@beautylish.com.
When will I be billed?
Your credit card will be charged immediately when your pre-order is placed to secure your item. Pre-orders are not eligible for promotions or discounts.
When will my order be shipped?
Orders will be shipped on a first come first served basis in batches at the end of August, September, and October as we receive them from Chikuhodo. Your ship date will be indicated on your order confirmation email. We will notify you via email should the expected ship date change.