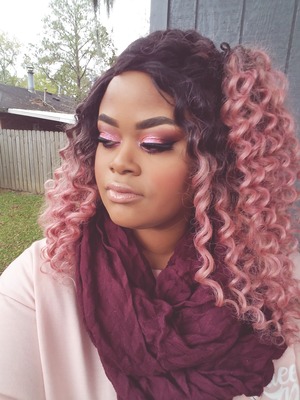 Comments
1 Comment
0 Products Tagged
Contact
ask@todaytamaraforever.com
FAQ
Q: Are you a makeup artist? Do you do work for hire?
A: No, I am not a certified, professional MUA. I am self taught. No, I do not do makeup for hire any longer.
Q: How did you learn to do makeup?
A: I learned to do makeup by experimenting on my own. Over the past 6+ years watching YouTube makeup channels, I've learned to perfect my looks like the pros..without having to pay one! Yay! DIY is awesome.
Q: Do you use MAC cosmetics?
A: No. I mainly use drugstore brand products such as Wet N Wild, CoverGirl, Profusion, Maybelline, L.A. Colors, and NYX (to name a few). However, lately I have been branching out to online brands such as JeffreeStar Cosmetics, ColourPop, Morphe, and SugarPill
Q: Where do you purchase affordable brushes?
A: I love Sonia Kashuk brushes (Target) as well as E.L.F. Brushes (E.L.F. Website or Target/Kmart). More recently I have fallen in love with CoastalScents brushes.
Q: What. happened to your YouTube channel?
A: I stopped doing beauty videos in 2015 to focus on my career and passion for art after college graduation. In 2018-2019 I have started beauty blogging again. Come visit me at
http://www.todaytamaraforever.com