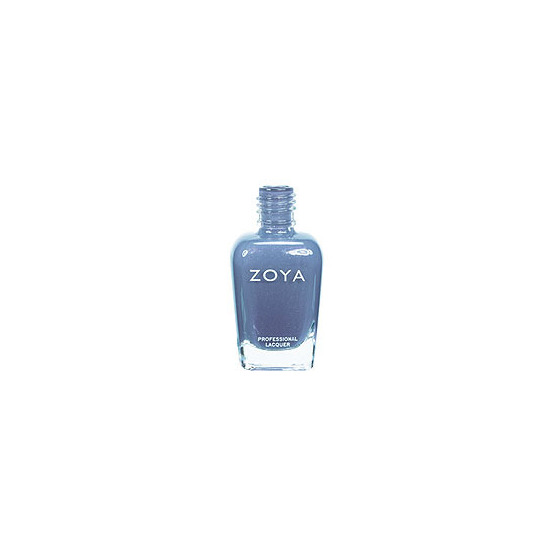 Rollover image to zoom
Reviews
This polish is amazing! Very very long lasting. My nails grow super fast and a manicure usually only lasts on me for 3 days, but I put on Zoya in Dove (a light gray) and it lasted for almost a week! I also love that it doesn't contain all the scary chemicals.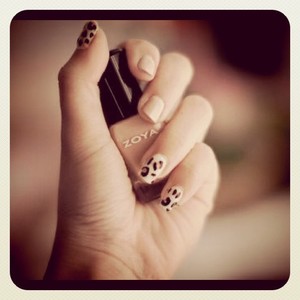 Beautiful and bold
I have the color 'shay' — so you can probably already guess I got this from my Birchbox! I'm in love. Usually, neutral colors aren't ever pigmented enough, requiring multiple coats for the polish to look right. Zoya on the other hand is the opposite. The colors are extremely pigmented (well, shay is at least) and it gives off this subtle beautiful shimmery look without it being too over the top. Ugh, I love it. Can't wait to get more!
fast drying!
Zoya is one of my fav nail polish brands bc they usually dry pretty fast & the color range is crazy! They have any color you could think of! Another bonus is that zoya recently sent me a coupon code for 2 free nail polishes of my choice with ANY order just for being a previous customer. Now THAT is a company that cares about their clients!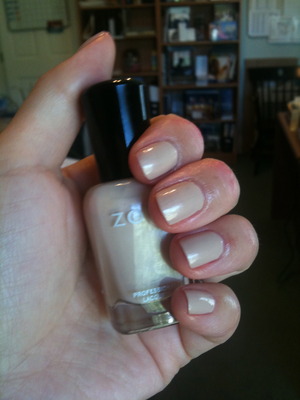 My new favorite nailpolish
I actually purchased two polishes - Dove and Caitlin - before I was sent free product. However, don't let this throw you! Zoya polish is easily my new favorite nail polish. Their website is so user-friendly and they have color "spoons" that you can order from the website for 50 cents each, free shipping, so you can see how the color will look next to your skin tone and how opaque or shiny the color is, etc. Also, their website has opacity ratings from 1-5 on each of their colors. I'm in love with their cream shades. The one sparkle color I own, Tanzy, really doesn't last very long (it starts to rub off of the tips fairly early). I now own 8 Zoya nail polishes, but that doesn't even begin to cover the selection they have on their website. I recommend their seasonal collections if you can't decide on one color!
Amazing!
Zoya is a 3 Free and Vegan Friendly brand. These are the best polishes I have ever used. They apply very easily and smoothly. Most colors are very opaque and only require one to two coats. They are easy to remove, and I feel my nails have gotten healthier since I have been using this polish. They have a massive color range so it your into bright, dark, or neutral there is a color for you. They also have many different finishes from matte, creme, and glitter. I would highly suggest checking their polishes out!
Best polish ever
I have always been a sucker for all Essie nail polishes - but after trying Zoya I have a new no 1!! Zoya is not available in my country, so I get them shipped from USA, it's a bit expensive but absolutely worth it! The color range is AMAZING!! They are long lasting and (for me) they don't really chip! My zoya collection is slowly growing and has left my Essie on a sad second place! Totally worth buying!!
MY FAVORITE POLISH BRAND
THE FORMULA IS AMAZING, AND NO MATTER WHICH COLOR YOU CHOOSE THE FINISH IS EXCELLENT ALSO. MY FAVS ARE WEDNESDAY, ROBYN, DEMI, PINTA, IBIZA, PIPPA AND MY MOST COVETED TRIXIE. I AM A PLAIN POLISH GIRL NO DESIGNS (CORPORATE DRONE), AND THE COLLECTION COLORS GIVES VARIETY FOR A COLOR-HOLIC LIKE MYSELF. PRO: EVERYTHING ABOUT THIS BRAND; THE WEBSITE!! DEALS ALMOST ALL THE TIME CONS: THE MORE POPULAR THE BRAND IS THE LESS DEALS I LIVE IN THE SAME TOWN AS THE MANUFACTURER (CLEVELAND AREA, OHIO), AND MY PACKAGES STILL GO THROUGH PITTSBURG LOL
:)
I love the Zoya brand, my mum has owned them and so have I. My mum had one when I was younger, and the matte colour made me think of chocolate, so I called it chocolate nail polish. The polish is a long lasting polish and I think it would be great if you were going on a week long trip, you could paint your nails before you leave and you would be set:)
One of the best brands....
Zoya polish is one of my favorite brands of polish. The formula and color selection rivals brands that cost twice as much. Zoya never fails to please with their collection releases and they're always on the cutting edge in regards to fashion polish. Their website is one of the most informative out there in relation to polish. Buy one bottle and you'll be hooked on Zoya!
I Love Zoya!!
It took me a long time to purchase a Zoya polish because I was a huge China Glaze fan and it was more accessible to me. I finally broke down and bought my first Zoya polish and it was great. The formula on it was fantastic, great pigmentation and it flowed on the nail beautifully. I only have one regret buying that one polish and that is...now I want them all.