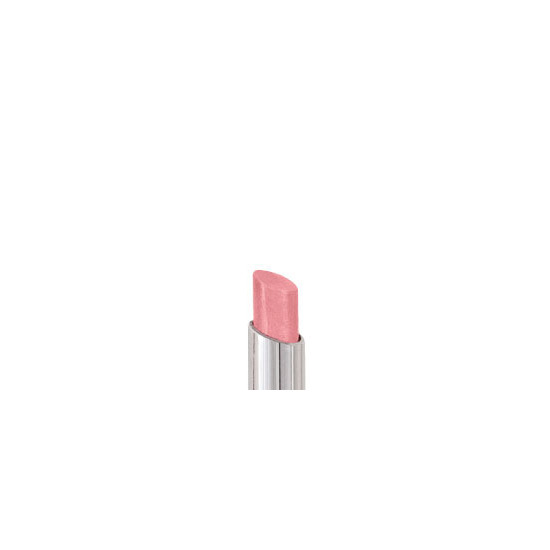 Rollover image to zoom
Reviews
Mary Anne M.

Jul 05, 2012
Good Range of Colors from Safe and Classic to a Little Edge
This is one of two Wild Shine Lip Lacquers I own—the other is 928 Fierce, which is a bright red. 925 Lustful is a deep, warm violet color that goes on as a solid, opaque cream with some shine. I'm happy that this isn't anything close to black on my lips! My natural lip color is a warm tan color, matched perfectly by Maybelline Color Sensational Lip Color in Totally Toffee. On top of my lips, Wild Shine Lip Lacuqer in Lustful is still distinctly violet. No shimmery glitter and not so much shine that it looks glossy. The lasting power, as with other colors from this line, isn't great... 3 hours at best... but because the texture is so easy to work with, I don't mind reapplying it over and over. Although the packaging isn't flimsy at all, the packaging of the actual color stick could be improved on, since it doesn't wind down all the way into the tube. Removing the cap can be problematic because if you're not careful you'll end up scraping some of the lip color onto the inside of the cap, but at $2 per lacquer this product as well as any of the other colors wouldn't hurt to try.
Mary Anne M.

Jul 05, 2012
Emollient, Pigmented, Wearable, and Dirt-Cheap
I sought these in pursuit of an affordable, multifunctional lip product since I don't really use lip glosses very often, and this product is supposed to be a shiny lip color. The packaging isn't great, but it somewhat reminds me of NARS Pure Matte Lipstick, because both products are slim-stick lip colors. Wild Shine Lip Lacquer is also packaged far better than Wet 'n' Wild Silk Finish Lipsticks, which feel so flimsy that touching it almost feels like it will fall apart. Wild Shine Lip Lacquer has stable packaging. I actually found myself really liking these lip lacquers; I received two in a swap, 925 Lustful (deep violet) and 928 Fierce (bright red). Their lasting power isn't wonderful—without lip primers or moisturizers, these lasted about 3 hours before the color and shine started to fade. But I love the feel of the product upon application that I don't mind reapplying; it's smooth, creamy, moisturizing, and doesn't drag onto your lips, and it's very pigmented that running the stick over your lips, probably twice at most, will coat it in opaque color. Not glossy like lip glosses, but enough shine to make my lips look a little fuller. The only problem I have with this product is that when the product is twisted as far down into the tube as it can go, about ½ cm of the product is still sticking up out of the tube. I have to be careful removing the cap or the product will rub onto the inside of the cap. Not fun to clean! But it's a minor drawback to the packaging design, really. Again, the quality is pretty good. I got my lip lacquers in a swap to avoid risk of not liking these, but I ended up loving them so much for the quality of the product and packaging that I am happy to collect more of them, because they are about $2 each in drugstores like CVS. Not risky at all if you might not like it, and a value that's hard to pass if you find that you do like it!
I HAVE THIS LIP LACQUER IN FLING AND FLING IS A VERY NUDE COLOR ON MY LIPS. I LOVE IT YOU DNT EVEN HAVE TO WEAR GLOSS ITS SO CREAMY