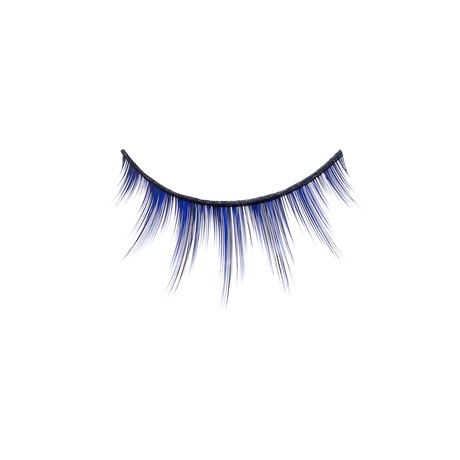 Stormy False Eyelashes
$7.00
Only 2 remaining. Order soon!
Sugarpill False Lashes are the perfect way to accentuate a bold look while enhancing your eyes, making them appear infinitely larger. These daring lashes are made of synthetic hair and are reusable and have subtle indigo and navy accents.

Mar 27, 2013
Fun and slightly dramatic
These lashes are really fun and easy to apply. The lash strip base is thicker so applying glue is a breeze. They have a nice hint of blue to them which adds a subtle drama but not too much. They have that double take "wait those are blue!" effect. The thicker base can be a little stiff but holding them in a U shape while they dry fixes that. These are my second favorite lashes to wear and will be ordering more.

Im in love!
These are my absolute favorite lashes from Sugarpill!!! They make any look stand out and make your eyes pop. They're also not too dramatic or too dull, they're perfect! Highly recommended!!!