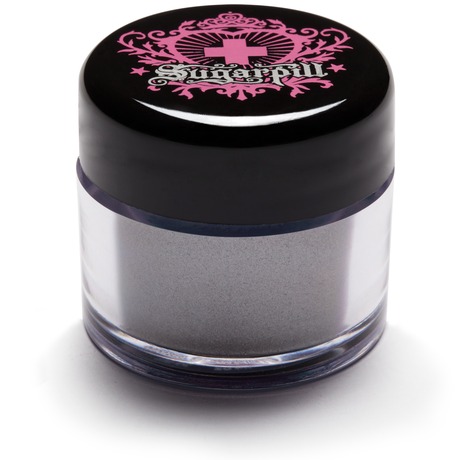 Loose Eyeshadow – Tiara
$12.00
Only 1 remaining. Order soon!
Sugarpill Loose Eyeshadow in Tiara is a brilliant, highly-reflective metallic silver. Highly pigmented and velvety smooth for easy blending and stay-on power. Vegan.

Loose eyeshadows are packed by weight. However, some ingredients may still settle during shipping, which gives the appearance being less full.

* Colors are swatched over bare skin and over a primer/base
Mica, Titanium Dioxide, Calcium Sodium Borosilicate, Boron Nitride, Magnesium Myristate

She's Your Queen to Be!!!!
EEEEKKKKKKK!!!!!! SQUEEE!!!! This is silver like a mirror reflecting on your face!!!! I love how these loose pigments don't get all over the place and I can pack on the color instead of bear a hole into the pan. When prom season comes around, Sugarpill will be in my kit :)