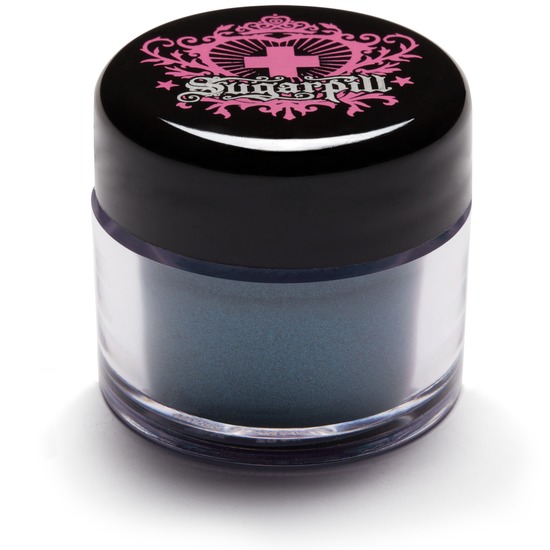 Rollover image to zoom
Reviews
Absolutely Beautiful
I feel like I have been seeing this shadow everywhere! I gave into the urge to impulse buy this after seeing it mixed with clear nail polish to create the most stunning, mirror-finish gold nails I have ever seen. After seeing it in person, I have no regrets. I put it on as soon as I got it in the mail, and it just makes blue eyes look phenomenal. I also have to give props to Beautylish's fantastic speedy shipping and top notch customer service. With my new found love for Sugarpill and Beautylish combined, I feel like I'll probably own all of these shadows in no time.
Red, She Said...
I've been a makeup artist for 16 years working with people from all walks of life, using just about every brand you can think of. It was always hard to find a red eyeshadow until one of my co-workers suggested Sugarpill, I was very wary about loose shadows, but when I tried the sample, I fell in LOVE. Asylum is crazy red...put me in a straightjacket with my lids coated in this beautiful color!!! So true, rich and pigmented, I almost ate it!!! Definitely will be collecting :)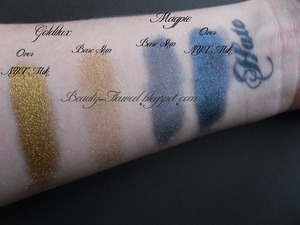 Great Pigments and best of all major staying power!
I recently received Goldilux and Magpie for Christmas and they are awesome! The pigmentation is great, they go on smooth, and they last like no other shadow I've ever used. I'll be purchasing more of these in the future that's for sure.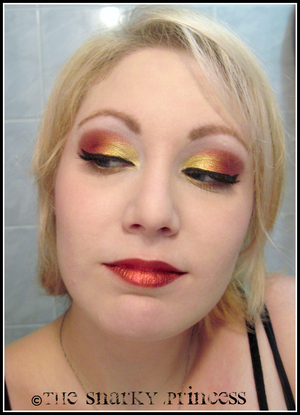 Addicting doesn't seem a strong enough word...
As far as indie makeup companies go, this is hands down one of my favorite FAVORITE places to shop! All the Chromalusts are finding their way into my collection, and for good reason. The colors are soft, highly pigmented, a dream to blend, last for hours with NO fading (at least for me), sparkle like you wouldn't believe, don't "muddy"... And Golidlux is a MUST-HAVE gold in your collection. If you love color and aren't afraid to go bold with your looks- Sugarpill is the answer!! Pictured here I've used Asylum, Lumi & Goldilux. Asylum is also used on my lips.
Dec 02, 2012
It's seawater in a jar!
This color is gorgeous. It has the beautiful turquoise shimmer, that reminds me of sparkles on sea water. It goes great with many different eye shadows for a highlight/accent color. This also looks great and not overly done as a cheekbone highlight if you're feeling daring or wearing a certain blue/green look. This is a truly unique color.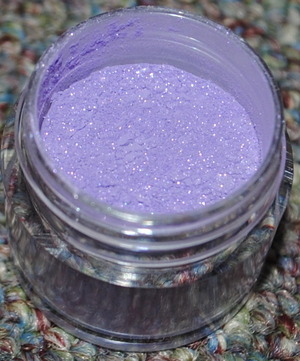 Lovely!
This is an amazing pigment! It was soft and blended beautifully. As for Paperdoll, it is a very soft lavender. It takes an additional layer or so to get opaque covering, but it's worth it! It stayed all day and didn't crease when used with a thin layer of primer underneath. Also, I didn't experience any fall out. However, it is very important that you pack on the pigment before you start blending. This way, you get the most out of the product. Overall, i'm excited to try out more colors!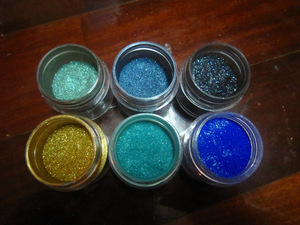 Amazing.
I have 6 loose eyeshadows starting from the first row left: Junebug, Magpie, Stella. Then the second row left: Goldilux, Darling, Royal Sugar. For 5 grams, $12 is such a generous price. Not only are these shadows affordable, Sugarpill makes the most unique loose shadows and one of my favourites is Royal Sugar. How can you miss that amazing royal blue and not put it in your shopping cart?! When the shadows are applied wet they bring out the full potential of the colours and they are to die for. Goldilux is very metalic and will catch anyone's eyes and stella is perfect for a sexy sparkly smokey eye or to deepen the dimension in any look. Junebug and Magpie are also both gorgeous and I highly recommend them! <3
Soooo amazing...
I've never been one to buy every single color of any brands eye shadows or makeup items in general, but I have the last few Sugarpill loose eye shadows in my shopping cart as we speak. The colors are beautiful, blend like a dream, stay forever and are just impressive. I received a few today and am dying to try Goldilux. My faves so far are lumi, starling, darling and royal sugar, but know the rest aren't far behind. The customer service provided by Beautylish has also been outstanding, love the handwritten notes and wrapped products. Love, love, love all around!
so great!
I have Stella and Tiara, and a sample of Goldilux which I will likely purchase once I come close to running out of. Tiara is such a perfect silver with some glitter in it, and it looks amazing with a dramatic smokey eye. Goldilux is fantastic with and without a base, and used either wet or dry, it still comes out beautifully. Used wet, it comes out like golden tin foil and it's AMAZING! I love Stella, and I use that on my whole eyelid and blend it out with Bulletproof, and it is so beautiful, I just wish the glitter would stay on better. It still looks glittery at the end of the day, just not AS glittery as it does when you first put it on. But overall, I'd still buy it again because it's unique. You rarely find a black/glitter with rainbow glitter.
Golden goddess!
Goldilux is the most beautiful true gold loose eyeshadow I've ever used. It's a must have for makeup enthusiasts and artists. I wore this color on Christmas day and Superbowl Sunday. It looks just as shimmery and spectacular on the eyes as it does gleaming at me from the palette I dispensed it onto. It makes me feel like a golden glittery goddess when I wear it. This is one of my favorites from Sugarpill because its metallic gleam is super pigmented and blends like a dream. you really get a lot of product in the adorable jar and a little goes a long way so it will take you a long time to use it up. The amount of high quality product you get for the money is totally worth it. Plus this brand is cruelty free and even offers a ton of vegan choices proving that animal lovers don't have to sacrifice quality or fun colors in exchange for sticking to your moral values.