Jul 08, 2011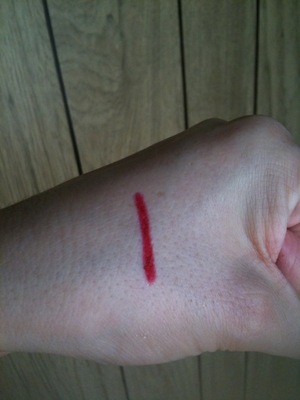 Great Color!!
The NET WT./POIDS NET 1.45g/05 US OZ
As you all know, MAC lip pencils are very pigmented, this it´s not super creamy but either dry lp, has a blue under tone, and I like it because I can fill my lips then put lipstick on top and will last a lot!!, even if u use it alone and just some clear gloss on top, works great!
Here´s a pic of it! I have fair skin..