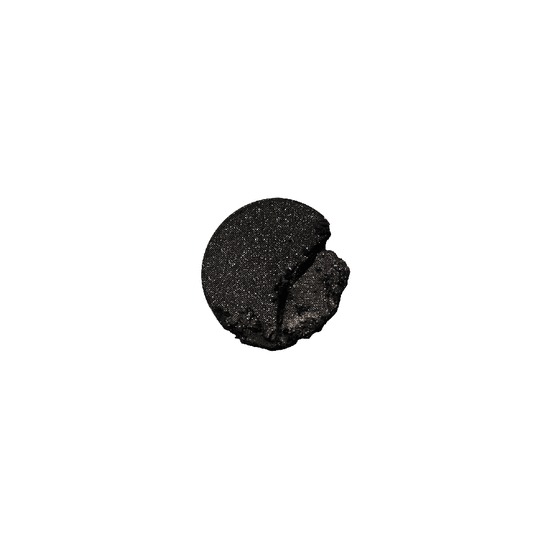 Rollover image to zoom
Reviews
Great product
I have many of these shadows that I've gotten from gift with purchase palettes. I have to say that I love the range of shades this product comes in and I love how pigmented these are. I have a range of shades from lights to darks in both shimmer and mattes. I find that I like the shimmer shades the best, it doesn't have the overwhelming shine that some shimmer shadows gives. The colours are long wearing, and if you use primer there's no creasing. I actually use the dark shades with an angled bush as eye liner and those actually last all day. I highly recommend this product.
Amazing but,
These are amazing, they go on like silk, the color payoff is amazingly stunning, and they are beautiful. But you should use this with a primer because the shimmer does sometimes transfer and you want it to stay put. My favorite color is Vue!
I got a small palette for a gift. It has Latte, Off The Rack, Snap and The New Black in it. I wasn't very impressed with the black. After a while the shadow almost dried up in a way and it's hard to get any on my brush. I loved the pink and creme shade. The creme shade actually blends into my skintone so it makes for a great highlight. The shadows do last for a good amount of time. Overall, I think if it wasn't a gift, I wouldn't have gotten it. Lancome is very pricey.
Excellent!
The French make the best shadows, lipsticks, and perfume. The Germans make the best pencils. Those are the facts. I have a few of these, the work wet or dry, sheer to full coverage, go on creamy and last a long time. Forever with Lancome's shadow base. They are a little pricey, but wait until they have a good Gift W/ Purchase!
You get what you pay for... I love Lancome shadows they are really rich and smooth and have a wonderful color pay off.. I had to buy 1 to see what they were like and they are good and they do what they say they do.. I wish these were cheaper to buy that is the only downside of high end brands but they are worth the money
I had one shade a few years ago, a really nice silver which isn't listed here. I really liked the formula! It wasn't QUITE as blendable as the MAC shadows, but very pigmented, and long-wearing!
i really love lancome eyeshadows, they work really well and last throughout the day...they have such nice colors too...there was a time in my life where i would only use lancome eyeshadows because of how great they were, their colors are really great and you can definitely get a great look out of this product
Jun 26, 2011
great highlight!
I love this eyeshadow it's soo great as a highlight, or as a light shimmery color all over, also very good over a dark smokey eye to give some dimension!! very silky and soft and pigmented in it's way cause it's not an opace color, it's a ton of shimmer! =)
Silky and buildable
I love the mattes of these shadows because they are highly pigmented and the colors are unique. One of my faves is Fashion Label which is a Plummy Dark brown which blended with other colors is gorgeous. On the lid even better it is very intense and a little goes a long way.