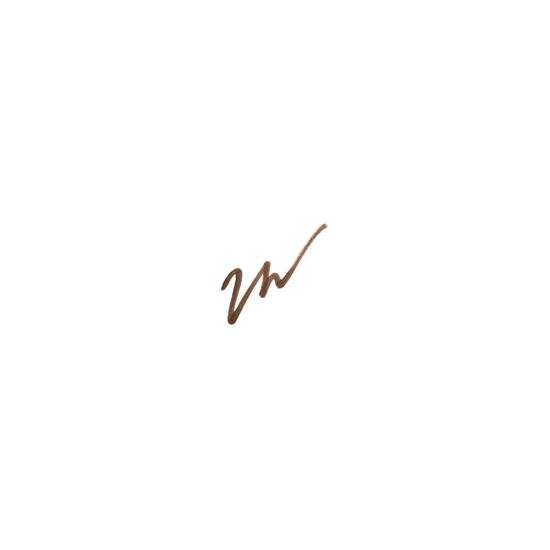 Rollover image to zoom
Reviews
Only a Dollar?
I was at target one day and I though I'd go over and look at the E.l.f. stuff . Every time I go I think I should try this out , but I never did untill a few weeks ago . I got this in Coffee. It works great! But It dries out really fast. So I decided to store this in a jar with the tip down. It helps alot because then all the product goes to the top . Overall I like this product and I would recommend this to a friend and will repurchase .
best $1 ever spent!
i bought this eyeliner just because i wanted to try a waterproof liquid liner to change it up from gel liner and was very surprised! the first one i bought did dry up quick but for only a buck? i had to buy more! it doesnt smear and the precision is excellent. also, it does stay on all day. been using it ever since.
LexeyAmber B.

Apr 30, 2011
My love
I absolutely love this eyeliner, I use it to coat my regular eyeliner to seal it and bring out its bold color, it lasts all day for me and I never have to touch up! Absolutely impressed with such a cheap eyeliner! <3
May 24, 2014
Sadly, A Miss...
I am always scoping out the drug store for my e.l.f products! I am a girl on a budget so makeup for $1 is my addiction! I am sad to say that this product was a miss. *tear* There's no way to control how much liner you get with applying and it's almost like the tip gets dry--like a marker. It makes applying a winged eye a forever endeavor! I've had better.
This liner SUCKS. I used this one time and it dried out. I thought it was just the pen so I went to a better store to get another and the same thing happened. The color payoff is good but it would be nice if it ever lasted. But I guess you get what you pay for. (Its only $1.00)
Good but not waterproof
This would have been great if it really was waterproof. The pen is light. The tip, I like! It did not fray on me and I securely cap it so that it won't dry out. Upon application, this liquid eyeliner dries up easily. It's great for precision eye lining. It does kind of suck though that I get a slight smudge on my lids after a few hours even though my lids aren't that oily. This would definitely be a disaster for very oily lids! Plus, not good if you unexpectedly tear up or cry haha! Added: I always cap it correctly but I think it either dried up on me or there's really not much product in it. I can't repurchase since that would be wasting money. :(
Apr 17, 2013
Actually, this is the first time I've used ELF cosmetics. This eyeliner pen has a felt-tip that allows a good amount of control and is easy to use. And since it is waterproof, it doesn't smudge. It dries for only 3 days! It's because I had it stored tip up. I've read from a blog that you have to stored it upside down so it won't dry. I've wanted to give it a try again, and this time, i'll surely let it stored upside down. :) http://princessmacarons.tumblr.com/post/5762867334
Apr 07, 2013
Really Disappointed!
I bought this because I thought it was worth a try for only $1. The first day I used it I kind of liked it. Application was easy, the tip of the pen allowed for precise lines and I could control the thickness of the lines. However, after the first week the color wasn't as pigmented as it was the first day I used it. It came out like a washed down black color (kind of grey) and the pen was drying out. Well, for a dollar it's not really a huge disappointment, I guess. I should've expected it.
Good..But pulled my lids!
I was excited to try this out for a while now and so i decided to buy like 4 different colors. The biggest problem i had was that it was pulling on my eyelid harder than i wanted. I have the Jordanna Fabuliner and that does not pull or tug on my eye at all so i was shocked to see this product do it. After 2 months or so, I noticed the plum, midnight, and ash turned into black? it was weird because I couldn't tell the difference between these and my black one. I have pretty sensitive eyes so this product just did not work for me. Remember, what doesn't work with me, can work for you. You don't really know until you try it out for yourself so give it a shot. P.S. The price for this product went up $1!! Overall, I would recommend people to try it out for themselves but to be warned that they does dry up fast(hence pen), can tug or pull your eyes.