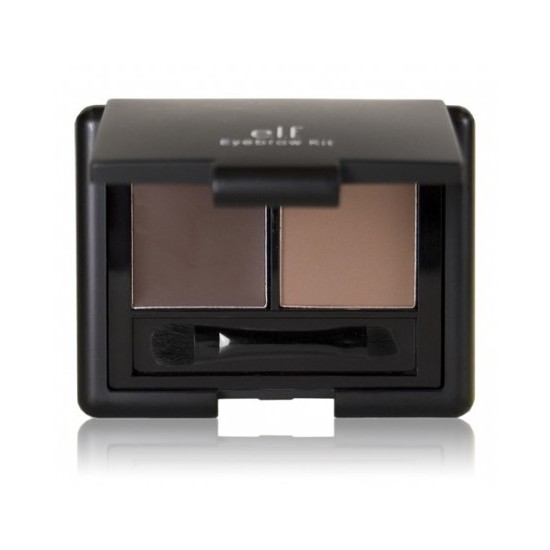 Rollover image to zoom
Reviews
Feb 18, 2013
affordable! good for everyday use
For starters, I like how it's easy to apply but the brush needs some improvement, i used a different brush when applying it cause the brush is a bit too short for my fingers. But I love how natural it is that's great for that sheer look. I wouldn't recommend it though if you're going towards the heavy strong eyebrow look, it has light coverage and is not bulidable (for me).
I absolutely love this eyebrow kit! I use it everyday and get tons and tons of questions on what I use on my brows. For the price and the quality is great! It is super easy to use and looks very natural. I use the kit in medium. It is not too harsh and doesnt look I drew my brows on with a sharpie!! I did a comparison between this elf brow kit and another name brand at Sephora that was $30 dollars and this was waaayyyy better!!!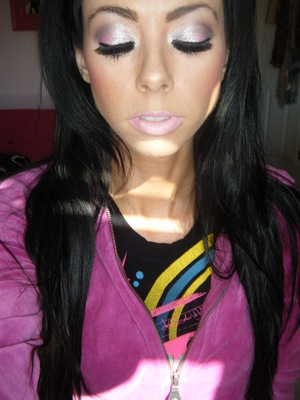 LOVE IT
I use this EVERYDAY with my ybf universal pencil to outline, and I fill them in with this elf kit in the color medium and I absolutley LOVE it. Looks very natural, and super easy to apply and blend. Don't know what I'd do without this thing, and its soo cheap!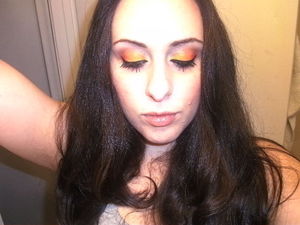 I use this in Medium, while I do not love the wax (hence why I lowered my rating) I do love the powder for the brows. It's not too dark, and not too light. I have very dark brows and it fills them in great.
Oct 18, 2011
Best brow product I've used!
Oh. My. Goodness. I'm in LOVE with this product! My eyebrows are something I take serious care of, I literally cannot leave my house until they are absolutely perfect. I was blessed with very good brows, but I have a patch right before my arch that is sparse (I have no idea why). I have tried everything from the shade "Leather" in Kat Von D's True Romance Ludwig palette to the Anastasia Perfect Brow pencil - both pricey. They are both NOTHING in comparison to this 3$ treasure. The gel is the gorgeous - glides on smoothly and keeps my brows in place throughout the day, and the powder matte-ens it just enough. My new holy grail brow product!
Oct 14, 2011
By far one of my favorite e.l.f products... I cannot go a day without using it. Whether im going full face or just this and some mascara it never disappoints me!
The product comes with 2 textures, powder and wax. The powder can be used for an everyday natural look. When you want to darken the eyebrow the wax work very well for that. The wax is also good for keeping the hairs in place. Last all day ,8-10 hours. The cost is amazing at 3 dollars.
A MUST HAVE!
Finally a brow gel/powder that can withstand my touch-ups though the day AND the Florida heat!!! The brush that accompanies this product is a bit rough so I threw it away and instead a M.A.C. angled brush.