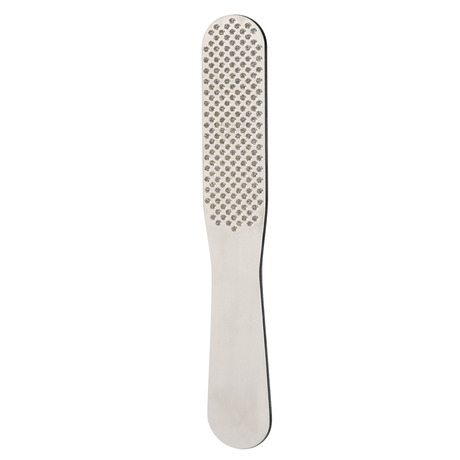 Diamond File For Foot Calluses #20
$38.00
An innovative tool that effortlessly smoothes rough edges on the feet, this popular foot file features a geometric diamond pattern that expertly buffs away hard corns and calluses. The agile design allows you to file in all directions for optimal ease of use and remarkable results. This washable must-have will perform effectively for years.

Use on dry feet. Use with caution in cases of diabetes or circulatory impairment.

A good investment
I use this product on my clients at work. Yes, it is a bit expensive, but if you look after it it will last you for years. Easy to clean and sterilise as well.
This file is perfect for very thick dry skin as it doesn't scratch at the skin like a normal 'cheese grater' style foot file does. It just buffs the skin off and you end up with very smooth feet. I usually follow with the #11 file for a perfect smooth finish.