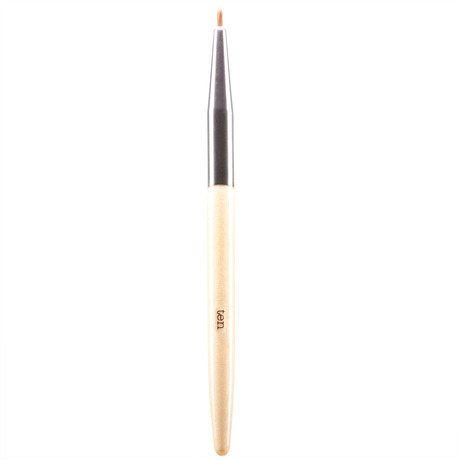 Paint Brush Ten
$15.00
Exclusive
We love this item—but it's out of stock!
This eyeliner brush has exactly the right combination of density and length to create the perfect liquid eyeliner look.

Billy B Beauty brushes are made from natural and synthetic fibers. They were selected to be the most appropriate for the purpose of each brush.

Sep 10, 2012
You DO NOT have anything like this in your kit...
---i promise you. It's not a surprise this is sold out. I have over a hundred brushes in my life...I have nothing like this one. Paint Brush Ten is outstanding. Besides just being a great brush for liquid or gel liner, you can create the most detailed design with this brush. It's firm but not too firm, its soft but not too soft...ya feel me? Buy it with confidence...order more than one because someone will inevitably steal it from you if they try it...accidentally of course ;-)