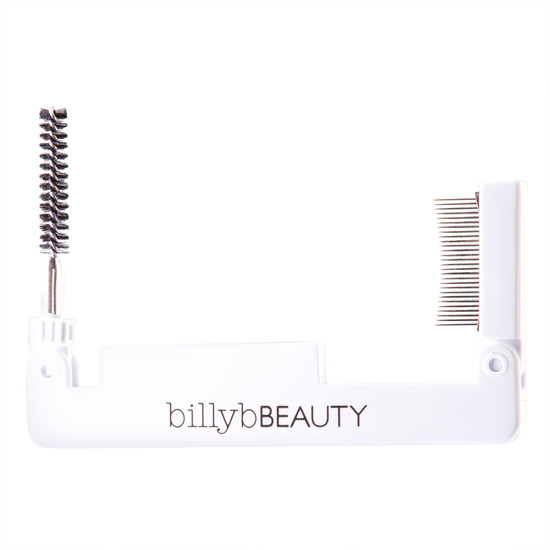 Rollover image to zoom
Reviews
Surprisingly awesome!
At first I didn't get the importance of this tool, but now I can't live without it! It's so useful for getting the details of the brows and lashes right. It's very helpful. Also, the way it folds up into itself keeps it from getting nasty. My other spoolies get bag fuzz all over them so I have to toss them. The spooly is also a bit more precise feeling than the disposable ones. I like that.
Metal Combs Fall out
For the price, I'm a bit dissappointed as the combs are now falling out. It's a cool tool and a metal comb is the way to go for applying mascara so there are no clumps (you will also use LESS product), and it's very easy to clean, but all that seems to be left in good shape is the brow brush and heck, a disposable spoolie would do the trick for that.