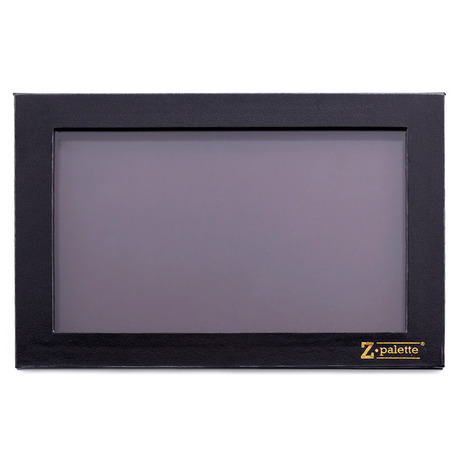 Pro Palette
$25.00
The patented Z•Palette is the original customizable empty magnetic makeup palette with a clear window. Designed to fit all your different size eye shadows, blushes, powders and more into one easy space to help simplify your beauty routine.

The PRO size was designed wider to fit your larger sized products more comfortably in the palette without losing space. Increased width also allows room for more eye shadows depending on the arrangement.

This palette comes with 20 pieces of the Z•Palette Round Metal Stickers.

Want to use Z•Palette with Inglot? The PRO Z•Palette can fit 12 Inglot blushes, 5 Inglot powders, or 18 Inglot lipsticks, concealers, brow powders or brow waxes.

Dimensions
Outside: 8.06"L x 5.44"W x 0.56"D
Inside: 7.44"L x 4.75"W x 0.25"D
More form Z-Palette!
Z•PALETTE Accessories & Palettes


LOVE IT
Just received my Z-Palette in the mail today and I can already tell this is something I'm going to love. I'm excited to spend the weekend de-potting my all time favorite cosmetics and getting them into this. I purchased two of the Inglot rainbow shadows along with this and they pop right in and stay put! The product feels sturdy and the magnet seems to be pretty strong (since I can turn it upside down and the shadows don't fall). This is going to save me a lot of time in hunting my favorite things and space while traveling.