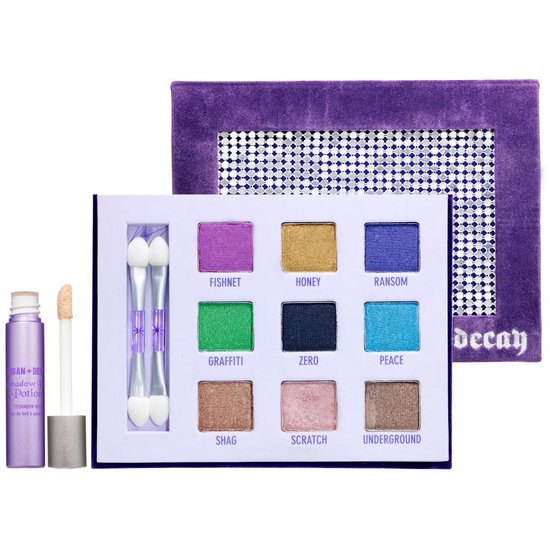 Rollover image to zoom
Reviews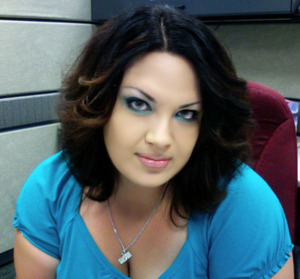 I love this palette
I love this palette so much because of the vibrant summer colors it has. I wear the most Peace, Ransom, Fishnet and Graffiti the most. Super high pigmented and long lasting. I just adore it. Plus it comes with a little primer to help keep the colors longer. :) Here is a pic of me wearing peace. :)
I really like this palette. My grandma got it for my birthday and I think its great. I love bright colors and the pay off is pretty nice. I also like that it comes with the primer potion because, who doesnt love that?!
great palette
I love this palette. it helped boost my obsession with urban decay. the first time I used this was from a friend who did my makeup for prom and I knew I had to get it. I absolutely live this. its one of my favorites. I love urban decay.
One of the best urban decay palettes available! I love that there is a combo of bright colors and earth tones so you can mix and match with your mood! :)
yes girl yes!
This palette is so beautiful. The colours are perfect for that extra edge. They all have satin finishes, and I love the fact that it has three neutral shades on the bottom. This palette is perfect for those going out nights and for that "extra" touch. I would use a white primer for the brighter shades though, it would make them so much more vibrant and pigmented.
compact, eye catching palette. the steel mesh and the velvety case is a tactile experience. the 9 eyeshadows are all wonderful colors with a satiny finish--you have your neutral everydays in the bottom row, a basic black, and some fun pops of color on the sides. there's some fallout and pigmentation issues going on with some shades but for the most part they are all vibrant and smooth. graffiti, zero, and peace show up much more intensely with a primer underneath, which this palette includes! a nice palette with a great mix of colors, usable for every day looks.
Amazing Pallet!
This is my new go to pallet. I own UD Naked and nothing beats it for neutrals, but if your looking for bright, gorgeous, eye popping looks, get this! The colors are super pigmented and stay on for hours with UD primer. Fishnet and randsom work killer together. I think those two are my favorite so far. Get it you'll love it!
Fun and Awesome Shadows
A few years ago my best friend bought this for me because he thought I needed a bit more color in my life. I'm usually the type of person that sticks with more neutrals than colorful shadows like these. BUT I absolutely love the shadows because they stay for a very long time. I usually use this palette when my friend does my makeup (as I'm still practicing with how to blend brights), but other than that its really nice. It also comes with the primer potion which is MARVELOUS! Very smoothe shadows, long lasting, and can easily be used as liners with an angled brush, which is how I usually use these when my friend isn't doing my makeup. Worth the buy if you love bright colors :)
My first UD Palette
Okay, so I honestly bought this because I just wanted something that was from UD. I was about to just buy one shadow ($9.99 on sale at Ulta) and the devil on my shoulder told me to just go ahead and spend the $40. I am so glad that DOMS was there, because I am in love. This palette has a lot of things that I enjoy and need. Granted I wish the sizes of the shadows were bigger, but this comes with TWO purples and a lovely blue, a fabulous green and gold, a very lovely black and three more natural colors suited for everyday wear. This palette is very portable, though I would be slightly afraid of it opening inside of a bag and spilling or cracking. It has a lot of flexibility as far as the looks you can create with it. The only things that are missing that would make me love it more is a red shadow, and a bigger vial of UDPP. The color payoff is great, and all of the colors show up on my skin and look fabulous even without a primer. The colors are smooth and go on great whether I use my fingers or a brush.
I bought this palette because I wanted some fun colors to play with for the summer. I LOVE IT. The pigments are great - they really show up true to the color on my skin and have great durability, even without primer. The bold colors are really fun, and surprisingly wearable. There are some really in-your-face colors (Fishnet, Honey, Ransom, Graffiti, and Peace), but it's evened out but the more common, everyday colors (Zero, Shag, Scratch, and Underground). Overall, it's a great palette for anyone looking for bold, colorful pigments.