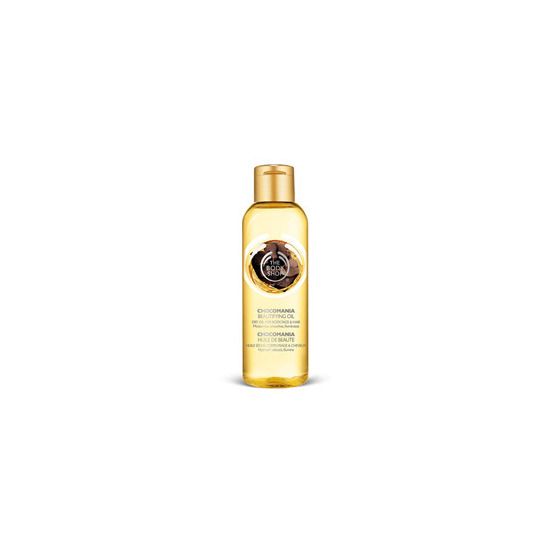 Rollover image to zoom
Reviews
This product is amazing. I have such dry skin in the winter that I would literally pour baby oil down my back (and everywhere else) in the shower. I started using this oil in place of that, and found that had to use far less to achieve the same moisturized feeling. The feeling lasted for a couple days afterwards, whereas with baby oil and the million body lotions I've tried, my skin would be tight and dry the following day, sometimes even only a couple hours later. Also, I normally have very sensitive skin, and the scents in this product were not bothersome for my skin at all.
Dec 04, 2012
Moisturizing and mouthwatering
I fell in love with these oils because unlike some of the Body Butter, they don't feel greasy. It's a dry oil, so it absorbs into your skin effortlessly and right away. My favorite thing about this product is that you can apply to your face without worry - I have combination skin, with my forehead being dry and my cheeks/chin oily. But it seemed to do the exact same as my face cream, hydrate the dry parts and mattify the oily parts. Obviously not as good as your regular face cream, but it was a nice treat using my favorite scent Chocomania on my face! Four stars because I found that using it in my hair just greased it up and made it look like I hadn't washed it in a couple days. Maybe I got too close to my roots? Either way, impressed with 2/3 of the perks. Especially nice in the summer time, or when you don't need a heavy lotion.
Oct 22, 2012
A scent for everyone
I really love the Satsuma scent of this oil because when Bath & Body Works discontinued the Orange Sapphire scent, this became my go to scent for body products. I have really dry skin, especially on my legs, and this product really moisturizes my skin without being too greasy. I have yet to try it on my hair or face because that's not why I purchased this. I wanted it to add moisture to my skin before bed. I love the Satsuma scent because it has a nice orange scent without smelling like Skittles. I also purchased it in the Moringa which is not listened on here but check it out in the store.