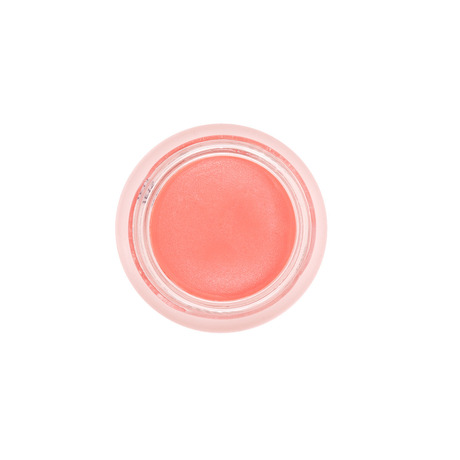 Lip2Cheek
$36.00
rms beauty Lip2Cheek is a unique formula that combines hydration and protection with abundant mineral color for a beautiful, natural finish on both lips and cheeks. The colors are the result of celebrity makeup artist Rose-Marie Swift's over 20 years experience applying makeup to some of the world's most beautiful faces. Apply sparingly with fingers, repeat for more intense color. For more shimmer, add Living Luminizer. 4.25g.

Dec 11, 2013
Natural
I have this in the shade, Smile, and it's such a pretty coral-y pink color that leaves a gorgeous, glowy and natural blush to my cheeks. It's an amazing color for my skintone, and I could see it looking stunning on any skintone, really. It's sheer, so you don't get overpowering amounts of color, yet buildable if you are trying to achieve a more dramatic look. Plus, the creamy texture of it just melts into your skin and blends so beautifully, while it hydrates so you don't have to worry about it clinging to any dry patches you may have. It's also pretty great that it's a 2 in 1 product, making it not only versatile, but also freeing up some space in your makeup bag. And the fact that it's a natural product makes me love it even more, so you don't have to worry that you're slowly killing yourself with all the toxins they put in conventional makeup everytime you apply your blush lol All in all, this is an awesome product with the only downside being the high price tag.

nice natural, moisturizing glow.
i have this is 'smile' and its the perfect natural pink-orange glow for my cheeks, especially if i have a little tan. when applied to the lips, it's very moisturizing and isn't sticky, but it still gives a nice salmon-y tint.